Online MSW Beginning Fall 2023
The online MSW is a professional, practice degree program that aims to provide an accessible, flexible and high quality MSW education. Through innovative approaches and multiple learning formats, working professionals can obtain a graduate degree while maintaining full-time employment and balancing family commitments. 
The program offers a blend of theoretical and practice courses created to increase practical knowledge and understanding of how core social work values, skills and competencies translate into professional social work practice. The curriculum is designed to teach students best practices including effective and empowering ways of engagement, assessment, intervention and evaluation efforts to address and decrease disparities.
Interested in receiving more information? Click here. 
About the Online MSW Program
The Online MSW degree is the same degree offered on campus and meets the same guidelines for quality as do all Auburn University programs; therefore, a serious commitment is required. A full range of student services are available to assist individuals in course activities.
The typical load for a student with a full-time job is one or two courses per semester. Depending on how many credit hours the student enrolls each semester, the degree program can be completed in two years for Advanced Standing Students and three years for Traditional Students. All degree requirements must be completed within six calendar years.
There are two online options.
► Advanced Standing Program Option
This part-time, 39-hour program was designed for working adults who hold a Bachelor of Social Work degree from a program accredited by the Council on Social Work Education (CSWE). The courses are primarily delivered in an asynchronous format with some live session (online-synchronous) requirements. Eligible students must also have a B average or better in undergraduate social work courses with no more than one C in professional social work courses, and grades of B or better in all undergraduate field education courses.
► Traditional Program Option: enrollment beginning in fall 2024
This part-time, 61-hour program option was designed for working adults who meet admissions requirements from across a variety of disciplines, including but not limited to psychology, sociology, and human development and family studies. The courses are primarily delivered in an asynchronous format with some live session (online-synchronous) requirements.
Contact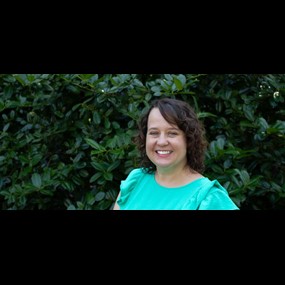 Danilea Werner
Associate Professor
MSW Program Director
dwerner@auburn.edu