Students study in India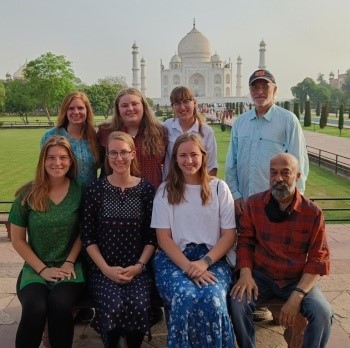 Dr. Allen Furr recently led a group of students on a study abroad trip to India.
Sociology in India
May 9-22, 2022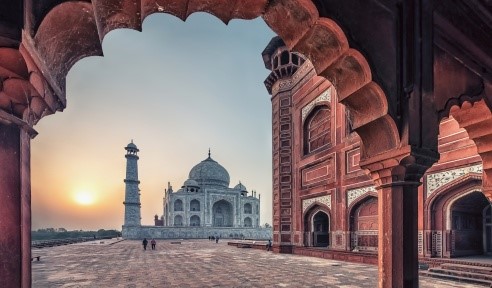 Offered through the Honors College, students will experience the beauty and allure of both historical and modern India. This course will focus on current sociological issues in India, such as population, the environment, and economic development as well as culture and everyday life. Students will visit the capital New Delhi; Amritsar, the center of Sikh culture; the planned city of Chandigarh; and the resort town of Shimla. The finale includes the abandoned capital city of Fatehpur Sikri and Agra which includes a sunrise visit to the Taj Mahal.
The program is led by Professor Emeritus Allen Furr. Dr. Furr's extensive experience in India makes for a memorable, if not life-changing, study abroad opportunity.
For more information, contact Whitney Comer at wrc0024@auburn.edu or visit the Auburn Abroad website.
Water, Waste and Tourism in Quintana Roo, Mexico
ANTH 4960: Special Topics Course
March 4-13, 2022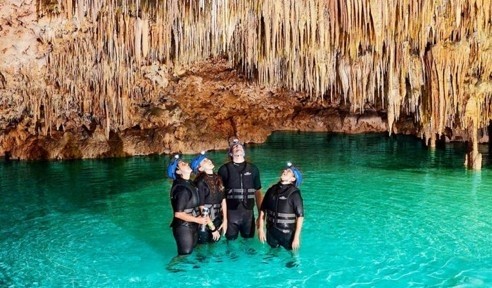 This study abroad offered during spring break focuses on water provisioning and the impact of wastewater and waste practices within the context of tourism and culture. Trips to sea front areas and freshwater cenotes will allow students to learn about and experience coastal reef ecologies and freshwater circulations into the ocean system. Other excursions include trips to lagoons and a Mayan archeological site and day trips to wastewater treatment plants and a reverse osmosis water purification center in Puerto Aventuras.
The 10-day program is led by Professor Emerita Kelly Alley. Dr. Alley has extensive research experience in wastewater management and water governance.
For more information, contact Dr. Alley at alleykd@auburn.edu.