Our leadership provides overall direction to the department, which is committed to the land grant tradition of Auburn University:  improving the lives of the people of Alabama, the nation, and the world through forward-thinking education, life-enhancing research and scholarship, and selfless service.
DR. CAROLE ZUGAZAGA, DEPARTMENT CHAIR
---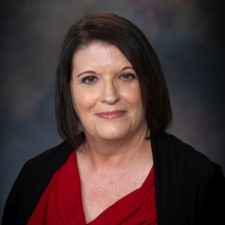 Has served as Department Chair for Sociology, Anthropology and Social Work since 2016. She has served at Auburn since 2002.
Served as the BASW Program Director from 2013-2016.
Conducts research in the area of homelessness.
Was honored with the College of Liberal Arts Early Career Teaching Award.
Holds an MSW and PhD in Public Affairs from University of Central Florida.
Carole Zugazaga started her professional career as a medical social worker. She served as an emergency department social worker in a Level I Trauma Center for five years. She has worked in several medical units/settings including: oncology, orthopedics, general medical/surgical, behavioral health for geriatrics, home healthcare, skilled nursing facilities, and intermediate care facilities. She was a social worker in the medical field for over 10 years. 
DR. ARIANNE GAETANO, DIRECTOR OF ANTHROPOLOGY
---
Served as the Anthropology Program Director since August 2022 and on the Auburn faculty since 2010.
Holds a PhD from the University of Southern California.
Recent research investigates changing meanings and patterns of courtship, intimacy and marriage, as well as the trend of marriage postponement, in urban China.
Previously served as director of the Women's and Gender Studies program.
Arianne Gaetano joined the faculty at Auburn in 2010. She is faculty affiliate of the Women's and Gender Studies Program and a contributor to the Asian Studies minor curriculum.
DR. HILARY JOYCE, BASW PROGRAM DIRECTOR
---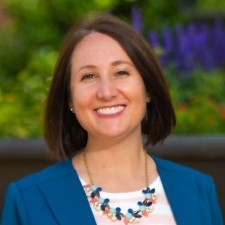 Began her career at Auburn University in 2013.
Served as BASW Program Director from 2017 to present.
Holds a MSW from the University of Kentucky and a PhD in social work from The Ohio State University.
Conducts research in the areas of youth mental health, positive youth development, and school climate and connection.
Hilary Joyce started her professional career as a senior medical social worker at Dayton Children's Medical Center in Dayton, Ohio, for seven years. As a hospital social worker, she collaborated with multidisciplinary team members in response to cases of child abuse and neglect, conducted mental health assessments, provided emotional and tangible support to families, and assessed needs and made referrals. 
DR. DANILEA WERNER, MSW PROGRAM DIRECTOR
---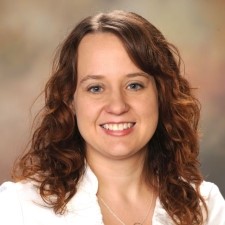 Has as served as the MSW director since the beginning of the program in 2017.
Is co-director for the BraveHearts programs.
Was honored with the Outstanding AU Colleague Award from the Harrison School of Pharmacy in 2020.
Received the SGA Outstanding Faculty Award from the Auburn University Graduate School in 2021.
Holds Master of Public Health, a Master of Social Work, and a PhD from Saint Louis University.
Danilea Werner is a Licensed Clinical Social Worker and Director of the MSW program. Her research interests include health and wellness with vulnerable populations and disaster preparedness. She has been at Auburn since 2009.  
DR. NATALIA RUIZ-JUNCO, SOCIOLOGY UNDERGRADUATE PROGRAM DIRECTOR
---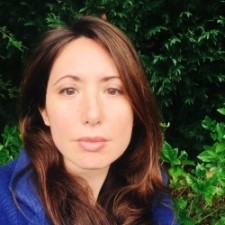 Serves as Vice-President of the Society for the Study of Symbolic Interaction.
Served as the Sociology Program Director since 2019.
Conducts research in the areas of theory, emotion/affect, identity, and social movements.
Served as one of the editors of Social Movements Studies from 2019-2021.
Was one of the keynote speakers at the 9th Conference of the European Society for the Study of Symbolic Interaction held at the University of Iceland.
Holds a PhD in Sociology from University of Kentucky
Natalia Ruiz-Junco is from Madrid, Spain. She speaks Spanish and English. In 2002, she came to the United States to study for her PhD. She has taught at the University of Kentucky (Lexington), at American University (Washington, DC), and at Auburn University. In her free time, she enjoys reading and writing poetry, hiking, running, kayaking, doing yoga, and watching films and documentaries.
DR. GREG WEAVER, SOCIOLOGY GRADUATE PROGRAM DIRECTOR
---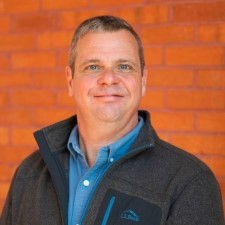 Graduated from AU in 1988 (BS, Criminology) and returned as a faculty member in 1997.
Primary teaching/research interests include lethal violence, substance use, and Open Source Intelligence.
Member of Lee County Sheriff's Office Reserves since 2009.
Graduated from the Jefferson County Sheriff's Office Academy in 2010.
Co-director of the Interdepartmental Graduate Program in Sociology.
Completed the Ministry of Defense Advisors (MoDA) Certification Course, United States Department of Defense – Defense Security Cooperation University (2021).
From 1990-1993 Greg Weaver was a probation officer with the Florida Department of Corrections. Since 1999 he has been a member of the Homicide Research Working Group, serving as secretary (2002-2004) and president (2014-2018). He also serves as a board member for Rape Counselors of East Alabama. He attended his first Auburn football game in 1976 (v. Florida State University and Auburn won 31-19).