Bachelor of Arts in Sociology
With a bachelor's degree in sociology, you learn to ask important questions, conduct research and analyze data. You'll apply your knowledge to address some of society's most pressing issues like crime, racial and gender discrimination, and healthcare inequity. Our program is particularly strong in criminology, sociology of health and mental health, social psychology and family studies. Our faculty teach courses and conduct research in the following areas:
Criminal and deviant behavior
Lethal, non-lethal and sexual violence
Alcohol and drug use
Homeland security and terrorism
Social organization
Medical sociology
Demography
Culture and sports
We offer two concentrations of study:
Both areas will build your skills as a researcher, communicator and critical thinker and prepare you for a variety of careers or graduate study.
---
BA Curriculum Requirements
The Bachelor of Arts in sociology requires a total of 120 credit hours as follows:
University Core Requirements (41 hours)
See the full list of university core courses.
College Core Requirements (10 hours)
| Courses | Hours |
| --- | --- |
| Foreign Language | 4 |
| Foreign Language | 4 |
| LBAR 2010 | 2 |
---
Required Courses (12 hours)
| Courses | Hours |
| --- | --- |
| PSYC 2130 Analytics for Social and Behavioral Sciences | 3 |
| SOCY 3700 Research Methods or ANTH 2000 Ethnographic Methods | 3 |
| SOCY 3500 Minority Groups  | 3 |
| SOCY 4400 Contemporary Theory or SOCY 4700 Theories of Crime and Criminology | 3 |
---
Major Concentration (18 hours)
Students will choose one area of concentration:
See the list of concentration courses. Twelve (12) of the eighteen (18) hours in a concentration area must have a SOCY designation. A grade of C or better must be earned in each required major course. No more than 6 hours of lower division (1000- and 2000-level) courses can be used in a major concentration area.
Major Electives (6 hours)
Students may take 6 hours from any of the following areas:
SOCY
ANTH
SOWO
AFRI (including AFRI 2000)
HDFS (may include HDFS 2000 or HSFS 2010)
MILS (may include 2 of the following: MILS 2010/11, MILS 2020/21, MILS 3010/11, MILS 3020/21)
NAVS (may include 2 of the following: NAVS 2010, NAVS 3030, NAVS 4020)
POLI
PSYC
RSOC
STAT (including STAT 2710)
WMST (including WMST 2100)
Students are responsible for ensuring that prerequisites for these courses are met.
---
Electives (33 hours)
Contact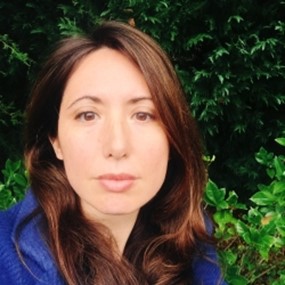 Natalia Ruiz-Junco
Associate Professor
Sociology Undergraduate Program Director
ncr0007@auburn.edu