Anthropology bridges the social and biological sciences as the study of what it means to be human. By examining diverse cultures, societies, and biological experiences, Anthropologists provide a unique and invaluable understanding of how humans adapt to the environment today and in the past.
By studying anthropology, you'll have the skills to analyze and interpret diverse human experiences and perspectives. You'll also gain the skills to solve pressing global problems associated with cross-cultural communication and diverse ways of seeing the world.
Our program takes a four-field approach to anthropology. This means you'll take courses in:
Archaeology (the study of human-made objects and how they shape our lives)
Biological anthropology (how biology is shaped by environmental and social conditions)
Cultural anthropology (how people live and understand the world around them)
Linguistic anthropology (how language shapes culture)
Our small class sizes ensure that you'll work closely with faculty who specialize in a wide range of topics and regions. You'll also have opportunities for hands-on experiences in labs and in the field.
Bachelor of Arts in Anthropology
View the BA curriculum in the Auburn Bulletin.
Minor in Anthropology
Students must complete 15 semester hours (minimum 9 hours at 3000 level or above) of courses to receive a minor in anthropology. There are no required courses for the anthropology minor. Please see your anthropology advisor for approved elective course listings.
Courses
View the full course listing in the Auburn Bulletin.
Contact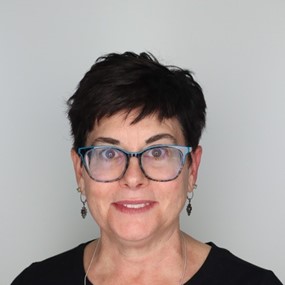 Arianne M. Gaetano
Associate Professor
Director of Anthropology
amg0028@auburn.edu