The graduate faculty of the School of Communication and Journalism recognizes outstanding graduate students with several awards: the Bert Bradley Award, the Frank B. Davis Graduate Student Service Award, the Susan L. Brinson Teaching Assistant Award and the Gayle K. Christopher Scholarship.
A call for nominations is sent out by the Graduate Program Director. The winners are chosen by the Graduate Awards Committee, a subcommittee of the School's Scholarships and Awards Committee. This subcommittee is chaired by the Graduate Program Director. Nominations are reviewed by the committee and the winner is chosen by a majority vote of the committee members.
Award winners are recognized at the School's spring awards ceremony. Each winner receives a certificate of recognition as well as a monetary award.
Description of Awards
The oldest and most prestigious of our graduate student awards, the Bert Bradley Award recognizes students who are outstanding in teaching, research and service. It is awarded to graduate students who have the best GPAs, have worked to present and publish their research, are excellent teachers, and provide service to the School. The Bert Bradley Award has been awarded since 1990.
The Frank B. Davis Graduate Student Service Award goes to graduate students who distinguish themselves by taking initiative and exceeding expectations in service to School faculty. These students often assist with conference planning, classes, film festivals or other School projects and initiatives. This is named in honor of Dr. Frank B. Davis, the first Chair of the Division of Speech at Auburn University in 1948, and as the inaugural Head of the Department from 1956 to 1973.
The Susan L. Brinson Teaching Assistant Award, in honor of Professor Emerita Susan L. Brinson, goes to the teaching assistant who exemplifies the very best in teaching from among our many great graduate teaching assistants. The award is based on student evaluations and faculty observations.
The Gayle K. Christopher Scholarship is presented to a student with an excellent GPA who has established an interest in health and/or science communication. Winners typically plan to either work in a health or science field, or continue their graduate education in health or science communication. Gayle Christopher endowed this scholarship because she believes, "It is crucial that those communicating scientific and technological principles to the public have greater grounding, understanding and passion for those subjects."
Award Recipients
Year
Bert Bradley Award
Susan L. Brinson Teaching  Award
Frank B. Davis Graduate Student Service Award
Gayle K. Christopher Scholarship
2023
Hannah Luz
Frances Ackerman
Katherine Ennis
Hannah Raitz
2022
Camille Labatut
Abby Warbington
Taylor Hendrickson
Hannah Luz
2021
Melissa McCormick
Jessica Silvis
Anissa Perkins
Elling Falconer
2020
Rachel Son & Matthew Newport
Stephanie Sexton
Lily Kowtko
 
2019
Cristiana Shipma McFarland
Mason Langenbach
Rachel Son
Stephanie Sexton
2018
Anthony Dannar
Haley Markovich
Amany Elmogahzy
 
2017
Devyn Mullis
Daniel Parks
Kesha James
 
2016
Courtney Edwards
Beth Hatcher
Katy Crider
 
2015
Candace Aikens
 
Ariel Crawford
Matthew Stillwell
 
2014
Mille Harrison
Nick Van der Linden
Shaquille Marsh
 
2013
Melissa McNelis
Shannon Thompson
Millie Harrison
 
2012
 
Kari Wolf
Sarah Mathers
Kathryn Hall
2011
Brad Tillery
Nicole Staricek
Joni Richards
 
2010
Jeremy Padget
Joni Richards
Brad Tillery
 
2009
Doo Hun Choi
Carey Moore
Billy Ferris
Raven Everidge
Nicole Murray
2008
Josh Hillyer
Gretchen Stull
Kelly Williams
Andrew Davis
Brittany DuBose
2007
Erica Elliott
Mark Walters
Andrew Davis
 
2006
Christy Cooksey
Jennifer Gill
Martha Isom
Nicole Cann
Martha Isom
2005
Laura Beth Daws
Scott Hanson
 
Haijing Tu
Justin Lambert
2004
Danielle Williams
 
Silas Zee
Meredith Kincaid
2003
Jennifer McCullars
 
Danielle Williams
Jessica King
2002
April Roth
Sam Brumbeloe
 
Jennifer Penry
 
2001
Allison Hattaway
John Youngblood
 
Shana Dean
 
2000
David Sadlow
George Wilson
 
Mary Taylor
 
1999
 
 
 
 
1998
 
 
Michele Moore
 
1997
Christian Kiewitz
John Strada
 
Tara Scanio
 
1996
William McCartney
Christian Kiewitz
 
April Cain
 
1995
Elizabeth Yarbrough
 
Stephanie Sargent
 
1994
Harold Hays Jr.
 
Michelle Kirtley
 
Contact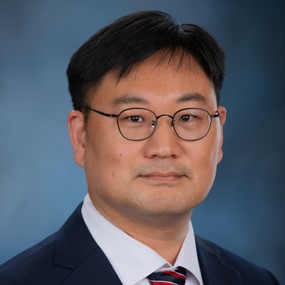 Myoung-Gi Chon
Associate Professor
Graduate Program Officer
mzc0113@auburn.edu