"If I was down to my last dollar, I'd spend it on public relations."
Bill Gates, founder of Microsoft

Public relations is a fast-paced field, which combines different media-related jobs. The curriculum is designed to allow students to master all elements of the public relations process – from research, planning, communication, and evaluation, to strategies and tactics used, the incorporation of multimedia elements, and the application of public relations in society today.   
Public relations students are exposed to critical thinking, ethical reasoning and problem solving in core and major classes. They integrate these important skills with applied skills such as writing, strategic thinking and knowledge of emerging media in their curriculum.
Public Relations majors gain a significant "hands-on" experience while they are at Auburn. The program is proud of our service-learning component, and requires students to work in teams with community partners in many of our classes. Through these projects, students are able to gain real-world experience while still in the classroom. Students are also required to complete an internship as part of their curriculum, where they gain on-the-job experience and develop networking opportunities.
Public Relations majors have opportunities to get involved through the PRSSA/PRCA student club. The club puts on several events throughout the year. Popular past events have included "Pups and Pops," a fundraiser for a local animal shelter, "PR for Dummies," a workshop for other student clubs on campus, and "PR Speed Dating," a networking opportunity with local professionals. The club also invites guest speakers to meetings on regular basis. The Auburn University Public Relations Advisory Council is involved with our majors, and has begun a mentoring program for current majors. The East Alabama Chapter of PRCA also partners with the PRSSA/PRCA club on a regular basis for programming, networking opportunities and organizational socials.
Additionally, students are able to further the service-learning component by joining the program's student run agency, The Oaks Agency. Here students have the ability to work first hand on actual business accounts honing various skills in areas such as account management, social media, design, event management, photography and more. Examples of clients that the Oaks Agency has worked with include Southern Crossing, Toomer's Drugs, Build-A-Bride, Hornsby Farms, Pilates on the Plains and many more. Applications are accepted in the fall and spring semesters. See the Oaks Agency website for more information.
The Public Relations faculty is a group of dynamic scholars recognized for their teaching and scholarly contributions on regional, national and international levels. Their unique professional backgrounds all contribute a different perspective in the classroom, allowing for students to be exposed to a broad view of the field and opportunities within public relations. Our faculty has won teaching and research awards at the national and international levels. They also serve various professional organizations at the regional, national and international levels.
While in school, our students have interned at some of the following companies: Children's Hospital of Birmingham, Coca-Cola, Marie Claire, Michael Kors USA, Universal Music Group, and Webster and Associates. Graduates of our majors have gone on to work for some of the following companies: Aflac, Children's Healthcare of Atlanta, Edelman, Intermark Group, NASCAR, Schroder PR, Universal Music Group and Weber Shandwick.
"Some are born great, some achieve greatness, and some hire public relations officers."
Daniel J. Boorstin, American historian and author
Contact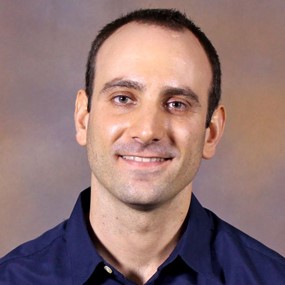 Michail Vafeiadis
Associate Professor
Associate Director of Public Relations
mzv0042@auburn.edu