CMJN

|

Assistantship Information
Graduate teaching assistantships are available to U.S. citizens on a competitive basis. Graduate assistantships provide stipends of approximately $16,000.00 for nine months plus a tuition waiver. Assistantships are awarded on the basis of the applicant's undergraduate GPA, GRE scores, letters of recommendation, statement of purpose, and GTA application form. Assistantships cannot be awarded until admission to the Graduate School (for the School of Communication and Journalism) has been approved.
Application Deadlines
First round review for fall semester: February 15th 
Second round review for fall semester: April 15th
You may apply for an assistantship as part of your application to the program. Click here to apply now. Should you have trouble applying for the assistantship online you may download the application and email it to the Graduate Program Director.
If you are offered and accept an assistantship, you will be expected to:
Complete the paperwork for and pass a required background check.
Attend a mandatory workshop and orientation one week prior to the beginning of classes each semester.
Enroll in a minimum of nine hours of coursework per semester.
Maintain a 3.0 graduate-level GPA.
Assist in teaching courses in the School. These courses include but are not limited to:

COMM 1000: Public Speaking
COMM 3500: Foundations of Human Communication
COMM 3600: Foundations of Rhetoric and Social Influence
CMJN 2100: Concepts in Communication and Journalism
JRNL 1100: Newspaper Fundamentals

Serve as a research assistant for a faculty member in the School.
At the conclusion of each semester, all GTAs are evaluated according to their quality of coursework, teaching and service. Students who do not fulfill departmental expectations will not have their assistantships renewed.
International Assistantships
Most international students are not eligible for a teaching assistantship during their first semester. All international students who apply for a teaching assistantship are required to score a minimum of 50 on the TSE.
Contact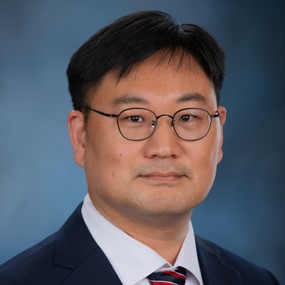 Myoung-Gi Chon
Associate Professor
Graduate Program Officer
mzc0113@auburn.edu