The Doctor of Audiology (AuD) program is designed to provide students with academic and clinical practicum experiences that meet or exceed the requirements of the American Speech-Language-Hearing Association (ASHA) for the Certificate of Clinical Competence in Audiology (CCC-AUD).
The Doctor of Audiology (AuD) degree program at Auburn University is accredited through 2025 by the Council on Academic Accreditation in Audiology and Speech-Language Pathology of the American Speech-Language-Hearing Association, 2200 Research Boulevard #310, Rockville, Maryland 20850 (phone 800-498-2071 or 301-296-5700).
Program Overview
The AuD program is a four-year program consisting of academic and clinical components. Students begin both clinical and academic work during their first year. As students progress in the program, the balance of academic and clinical work changes substantially with increased emphasis on clinical experiences occurring during the later portions of the program. Clinical experiences are offered within approximately a two-hour driving radius beginning in the second year. Students must have reliable transportation to move between the two campuses.
Upcoming Events
Interested in Auburn's clinical doctorate degree in Audiology? Consider attending one of these events for prospective students!
Virtual Open House
The Audiology program at Auburn University will be hosting a virtual open house for prospective graduate students to learn more about us and the application process. The event will be held on Wednesday, October 18th from 5 pm (CT) via Zoom.
Small Group Tours
Tours of the Department of Speech, Language and Hearing Sciences will be available for prospective students to see the AU Speech and Hearing Clinic, meet faculty and ask questions you have about the program. Spaces are limited, so email Dr. Aurora J. Weaver (ajw0055@auburn.edu) if you are interested in attending one of the dates below:
Friday, September 29th, 12:30-1:30 CT
Friday, October 27th, 12:30-1:30 CT
Friday, November 17th, 12:30-1:30 CT
If your planning to visit campus, make sure to book a campus tour ahead of time, https://apply.auburn.edu/portal/campustours, or consider the "self-guided walking tour" if the slots are booked.
Contact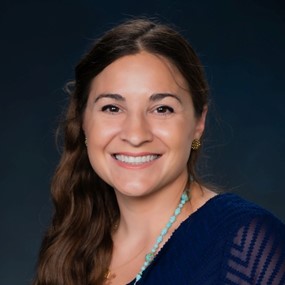 Aurora Weaver
Associate Professor
ajw0055@auburn.edu