Requirements for Admissions:
Minimum 3.0 GPA; however, our students typically have much higher GPAs. Students who are admitted to our program have an average GPA of 3.6 or higher and have an average GRE score of 300. Writing scores should be higher than 3.
GRE Scores. Submit scores to both Auburn University Graduate School and CSDCAS.

ETS Institution code for Auburn University is 1005
ETS code for CSDCAS 7807

Three professional letters of recommendation submitted electronically through CSDCAS
A one-minute video that addresses a given scenario. For scenario details and how to record the video, see the section below on video recording.
How to Apply:
Application to Auburn University's Department of Speech, Language and Hearing Sciences requires you to complete both the electronic application through the Communication Sciences and Disorders Centralized Application Service (CSDCAS) and the online application to the Auburn University Graduate School. Here are specific steps:
Apply online to Auburn's Graduate School and submit payment. (Note: GRE scores must also be submitted to the Graduate School at Auburn University, ETS institution code 1005.)
Apply online through CSDCAS and submit all required information, documentation and payment.
Official transcripts from every college or university attended must be sent to CSDCAS Attn: Verification Department, P.O. Box 9113, Watertown, MA 02471. 
International Student Applicants: All international applicants must submit official transcripts to the AU Graduate School in addition to CSDCAS. For international students whose native language is not English, the TOEFL must be taken and submitted to both CSDCAS and AU Graduate School. The TOEFL code for CSDCAS is 1220.
Application Deadline: January 15
To be considered for admission, all materials need to be submitted to AU and the CSDCAS no later than January 15.
Questions concerning the electronic application process, including receipt of materials, should be directed to CSDCAS:
CSDCAS
P.O. Box 9113
Watertown, MA 02471
Voice: 617-612-2030
Fax: 617-612-2051
Email: csdcasinfo@csdcas.org
Coursework requirements for those without a degree in CSD: Applicants who do not hold a bachelor's degree in communication sciences and disorders will be considered for admission and required to complete the following prerequisite coursework (or a course equivalent) prior to the start of the master's program:
SLHS 3400 Anatomy and Physiology
SLHS 3410 Articulatory Phonetics and Phonological Development
SLHS 3550 Speech Science
SLHS 3560 Neuroanatomy
SLHS 4100 Language Disorders Across the Lifespan
SLHS 4520 Language Acquisition
SLHS 4600 Audiology and Hearing Science
SLHS 4620 Hearing/Aural Rehab
SLHS 4910 Special Observation
All admitted students will need to complete content in the following areas before or during the MS program:
Statistics
Biology
Physical Science (must be Chemistry or Physics)
Social Science
Video Recording: Each applicant must submit a one-minute video recording that addresses the following clinical scenario:
You're meeting with the parents of a three-year old child that you recently completed a full language evaluation on to address their concerns about delayed talking. On the CELF Preschool-3, the child's overall receptive and expressive language skills were two standard deviations below the mean indicating a severe language delay. Create a one-minute video of you as the speech-language pathologist sharing this news with the caregiver. You have creative license for other background information that you think might be relevant for this task.
After completing your video on your preferred device, please upload it to YouTube. If you do not have a YouTube account, you will need to create one.
When you log into YouTube click Upload in the upper right hand corner.
Then you will need to either drag and drop or select the video file from your computer or device.
Please check and make sure your video IS NOT set to "private" or we will be unable to view it. It must instead be "unlisted." This unlisted setting will also ensure that the video is not listed in a way for the entire world to see and easily find.
Name your video with your last name.
Submit your YouTube link/URL by cutting and pasting it into the "Questions" section of the CSDCAS application.
Assistantship Application
If you are applying for an assistantship, please complete the assistantship application form and provide a resume and an essay describing why you qualify for an assistantship. Please upload the application into the documents section of CSDCAS.
Contact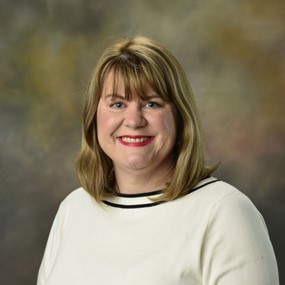 Allison Plumb
Professor
Speech-Language Pathology Graduate Program Officer
amp0016@auburn.edu