Speech-Language Pathology
Students pursuing a Master of Science degree in Speech-Language Pathology at Auburn University may select one of two tracks: thesis or non-thesis. Typically students make this decision during their first semester of graduate study. For information on requirements for both tracks, view the Handbook.
The master's program in Speech-Language Pathology is accredited by the Council on Academic Accreditation in Audiology and Speech-Language Pathology (CAA) of the American Speech-Language and Hearing Association (ASHA). This accreditation ensures that, upon completion of the master's program, students will meet all academic and practicum requirements for certification as a speech-language pathologists.
Upcoming Events
Interested in Auburn's Master of Science degree in Speech-Language Pathology? Consider attending one of these events for prospective students!
Virtual Open House
The Speech-Language Pathology program at Auburn University will be hosting a virtual open house for prospective graduate students to learn more about us and the application process. The event will be held on Monday, September 25th from 11:30—12:30 pm (CT) via Zoom.
Small Group Tours
Tours of the Department of Speech, Language, and Hearing Sciences will be available for prospective students to see the AU Speech and Hearing Clinic, meet faculty, and ask questions you have about the program. Spaces are limited, so email Dr. Allison M. Plumb (amp0016@auburn.edu) if you are interested in attending on one of the dates below:
Friday, September 29th, 11:30-12:30 CT
Friday, October 27th, 11:30-12:30 CT
Friday, November 17th, 11:30-12:30 CT
Contact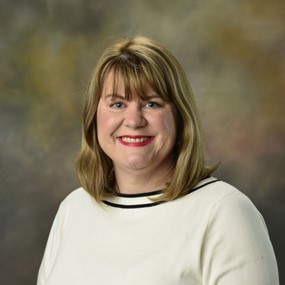 Allison Plumb
Professor
Speech-Language Pathology Graduate Program Officer
amp0016@auburn.edu