The Doctor of Audiology (AuD) program is designed to provide students with academic and clinical practicum experiences that meet or exceed the requirements of the American Speech-Language-Hearing Association (ASHA) for the Certificate of Clinical Competence in Audiology (CCC-AUD). The Doctor of Audiology (AuD)  degree program at Auburn University is accredited through 2025 by the Council on Academic Accreditation in Audiology and Speech-Language Pathology of the American Speech-Language-Hearing Association, 2200 Research Boulevard #310, Rockville, Maryland 20850 (phone 800-498-2071 or 301-296-5700).
Auburn operates on a 15-week semester system. Doctoral students attend courses offered through the Department of Speech, Language and Hearing Sciences during fall, spring and summer semesters. Students may enter the program during fall semester only.
A student's undergraduate background may influence the time required to complete the Doctor of Audiology degree. Students with an undergraduate background in speech, language and hearing sciences generally graduate after eleven academic semesters, including a clinical residency during which they work full-time for a period of nine months in the final year of the program.
For students with a bachelor's degree in another field, a longer program may be necessary. Such students must take prerequisite courses to prepare for graduate study in audiology. The student's plan of study must conform to ASHA certification requirements, and an advisor will work with the new student in selecting prerequisite courses.
How to Apply (AuD)
Please read the following information carefully and make sure to complete all steps of your application by January 15.

Admission into the Auburn University Doctor of Audiology program is based on cumulative GPA, GRE scores, positive letters of recommendation and a successful personal interview. Personal interviews take place on the Auburn University campus one weekend in late February or early March. Typically, students who are invited to interview day have a cumulative GPA of 3.3 or higher, an average total GRE score of 290 or greater, and a GRE writing score of 3.5 or higher.
Please note that to be considered for admission your application must be completed online in CSDCAS and through the Auburn University Graduate School.
Application Materials
Applicants should complete the following materials in CSDCAS:
Resume
Personal Statement (should address why you want to become an audiologist, why you chose to apply to our program and what your career goals are; limit to one page, single-spaced, 11pt font)
AuD Program Technical Standards  (Review, sign and upload under "Other")
The following should be sent to CSDCAS:
Transcripts (Official copies from all colleges attended are required.)
GRE Scores (use code 7807)
Applicants should submit the following materials online directly to the Auburn University Graduate School:
Application (You can apply online using the following instructions)

Go to Graduate School homepage
Click on "Apply Online"
Under Applicants, click "Apply Online"
Click "Create an Account"

Application Fee
Official GRE Scores (use code 1005)
Your official GRE scores from ETS must be submitted to the Auburn University Graduate School. The Auburn University Graduate School does not currently accept GRE transcripts uploaded via CSDCAS.
Transcripts do not have to be submitted to the Auburn University Graduate School.
Letters of recommendation may be submitted through CSDCAS and do not have to be uploaded to your Auburn University Graduate School application.
Important Note: When you create an account, you will need to select Audiology according to your citizenship (i.e., Audiology-International, Audiology-U.S. Citizen/Perm Res, or Audiology-U.S. living abroad) on the very first screen you encounter.
Questions about your application can be directed to Erin Reynolds at enr0001@auburn.edu.
Contact Information
We encourage prospective students and applicants to the Doctor of Audiology (AuD) program to call ahead for an appointment to visit the campus and the Department of Speech, Language and Hearing Sciences. To make an appointment, please contact:
Dr. Sridhar Krishnamurti
Professor and Graduate Program Officer for Doctor of Audiology Program
krishsr@auburn.edu
Ph. 334-844-9627
Department of Speech, Language and Hearing Sciences
1199 Haley Center
Auburn University, Alabama 36849-5232
For additional information, contact:
Theresa Morgan
Director of Graduate Admissions
106 Hargis Hall
Ph. 334-844-2133
Dr. George Flowers
Dean of the Graduate School
106 Hargis hall
Ph. 334-844-2125
Auburn University Student Financial Services
203 Mary Martin Hall
Ph. 334-844-4634
Contact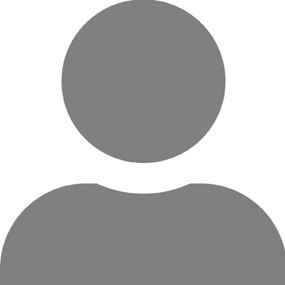 Sridhar Krishnamurti
Professor
Audiology Graduate Program Officer
krishsr@auburn.edu