Graduate students at Auburn study in a wide variety of research areas. Our research strengths include (but are not limited to) the following topics:
Southern History
Southern history is among the largest cohort in the Department of History. A long-time focus for graduate study at Auburn, our national reputation has grown dramatically in recent years. Graduate students research and write on subjects such as African American history, the Civil Rights Era, the Civil War and Reconstruction, higher education, labor history, politics, tourism, and southern religion in both the antebellum and postbellum eras. Our students regularly present their work at regional and national conferences, and are involved in the Alabama Historical Association, Phi Alpha Theta, Society of Civil War Historians, and Southern Historical Association.
Southern history graduates teach in tenure-track academic positions throughout the nation and especially in the Southeast. They have published well-regarded work on topics ranging from Alabama politics to the Civil War to modern evangelical movements with presses such as Mercer University Press, the University of Alabama Press, the University of Tennessee Press, and the University of Nebraska Press. 
Faculty working on Southern History include Melissa Blair, Jennifer Brooks, David Carter, Adam Domby, Elijah Gaddis, Keith Hébert, Kelly Kennington, Monique Laney, and Aubrey Lauersdorf.
History of Technology
Our history of technology students work on a diverse range of topics such as international technology transfer in post-independence India, the gendered history of deodorant, automobile manufacturing in the rust belt, the recreational vehicle industry, the visitor infrastructure of national parks, southern industrialization, early British aviation, the history of the fountain pen, the impact of NASA on the U.S. South, and the origins of U.S. strategic bombing. Local and regional research, industrial, and military institutions increase the opportunities for students interested in careers in the management, preservation and interpretation of technological artifacts. Students can use part of their PhD coursework to complete an internship and work toward earning a certificate in public history.
Our students also consult with faculty specializing in business and labor history, material culture, and public history within the fields of modern U.S., Latin America, and early modern and modern Europe. We offer opportunities for regional research as Auburn University is located in the midst of a growing automotive sector, at the center of many U.S. aviation and spaceflight enterprises, and in close proximity to the U.S. Air Force archives and other prominent national and regional archives in Montgomery, Atlanta, and Huntsville.  
Our graduates have held prestigious postdoctoral fellowships and gone on to a variety of university, public history, and professional careers. These include tenure-track positions at the Air Force Academy and the University of Central Florida, curators at the Smithsonian's National Air and Space Museum, and civilian government historians with the U.S. Air Force and the National Park Service. Other recent graduates have established careers at Troy University (archives), Haverford College (libraries), and Georgia Tech (research).
Faculty in history of technology include Xaq Frohlich, Jennifer Kosmin, Michael Kozuh, Monique Laney, David Lucsko, Alicia Maggard, and Alan Meyer.
European History
European history PhD students work on topics such as the politics of Soviet air defense technologies, Winston Churchill and early British aviation, and early twentieth-century women's international activism. Our MA students have worked on topics as different as moral treatment in early nineteenth-century British asylums, exotic animal exhibits in nineteenth-century London, the impact of the railway on provincial cities in nineteenth-century France, patents of monopoly during the reign of Charles I, and news culture in early Stuart England. Our MA students find employment both inside and outside of academia. Some have gone on to other PhD programs (Indiana University, University of California Riverside, The Ohio State University) while several others have gone into academic administration and advising.
Faculty working on European History include Kate Craig, Christopher Ferguson, Cathleen Giustino, Heidi Hausse, Ralph Kingston, Jennifer Kosmin, Eden Knudsen McLean, and Rupali Mishra.
Public History
In addition to our MA and PhD graduate programs, we also offer a certificate in public history that brings real world experiences and projects into the graduate classroom. Combined with your graduate degree in history, the certificate can increase your career opportunities. Public history training prepares our graduates for a broad range of postgraduate careers, including positions at the National Park Service, Alabama Department of Archives and History, U.S. Forestry Service, academic faculty teaching positions and more. Doctoral students can also select public history as one of their minor examination fields.
Faculty working on this topic include Keith Hébert, Elijah Gaddis, Monique Laney, Christopher Ferguson and Adam Domby.
Race, Rights and Inequalities
History faculty in the race, rights and inequalities area work with graduate students drawn to a diverse range of subjects, including histories of activism and social movements, explorations of concepts of race and ethnicity and the history of racism, and the study of belonging and inclusion. While many of our graduate students study these issues in the context of American history, European and world history faculty also share interests in these areas, allowing for fruitful comparative coursework and transnational approaches across a broad chronological span of history. 
Faculty working on this topic include Melissa Blair, Jennifer Brooks, David Carter, Adam Domby, Elijah Gaddis, Cate Giustino, Keith Hebert, Kelly Kennington, Jennifer Kosmin, Aubrey Lauersdorf, Eden Knudsen McLean, Alan Meyer, Rupali Mishra, and Halimat Somotan.
Women, Gender and Sexuality
The women, gender and sexuality (WGS) research area provides graduate students with the opportunity to explore issues of gender and women's lives. Faculty in this cluster span the entire chronological sweep of the United States, as well as modern Latin America and Europe. This geographic range enables students to engage in coursework that emphasizes the diversity of gender expression, sexuality, and women's lives within and across nations, regions, and time periods. Students pursuing any major field may choose to add a WGS minor field to their graduate coursework.
Faculty working on gender, sexuality and women include Melissa Blair, Jennifer Kosmin, Aubrey Lauersdorf, Alan Meyer, and Halimat Somotan.
Contact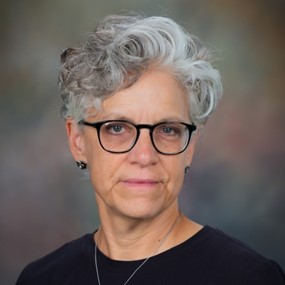 Jennifer E. Brooks
Professor
Director of Graduate Studies
jeb0002@auburn.edu