Phi Alpha Theta – Kappa Pi Chapter
We promote the study of history through the encouragement of research, good teaching, publication and the exchange of learning and ideas among historians. We bring students and teachers together for intellectual and social exchanges, which promote historical research and publication by our members.
New members are inducted through the Kappa Pi Chapter at Auburn University. Individual memberships sent directly to the national office are not acceptable and will be returned. A one-time initiation fee is payable at the time of initiation. This fee includes a membership certificate and four issues of our journal, The Historian. Membership in Phi Alpha Theta is a lifetime membership. Kappa Pi Chapter, however, levies annual dues of $20 per academic year to cover costs of events. Members who wish to continue supporting the honor society may do so by subscribing to The Historian.
Students need not be history majors to apply. To be eligible for membership, undergraduate students must:
Complete a minimum of 12 semester hours in history.
Maintain a minimum GPA of 3.1 in history and 3.0 overall GPA
Graduate students must:
Complete a minimum of 12 semester hours toward their MA or PhD in history
Maintain a GPA over 3.5 and have completed approximately 30% of the residence requirements for the master's degree
Faculty memberships are also available. Faculty members above the rank of instructor who teach history automatically qualify for membership. Faculty pay the same induction fee and receive the same membership privileges.
Contact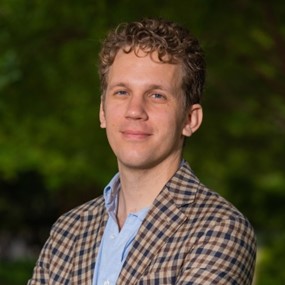 Elijah Gaddis
Assistant Professor
ejg0019@auburn.edu