Public speaking is one of the most valuable skills you will learn during your time at Auburn. As a required course for many majors, there are often a lot of questions about how to get into public speaking sections each semester. Please review the following information if you are trying to enroll in a public speaking class.
Important Things to Know About COMM 1000:
Maximum enrollment of COMM 1000/1003* sections is 25 students.
Once a section fills to capacity, the waitlist automatically starts.
Once you are on the waitlist, and if a seat opens up, you will be contacted by e-mail by the course director. This can occur anywhere from a month before classes begin up until the day before classes begin. Not replying to that e-mail by the deadline given will forfeit the open seat. Students must put themselves on a waitlist for a particular section; our office cannot not do that.
Priority is given to those on the waitlist in the following order:

Graduating seniors whose programs require COMM 1000/1003 to earn your degree
Pre-Comm, Pre-MDIA and Pre-Building Science majors (all of which must have this course before they can begin the programs of study)
Seniors
Juniors
Sophomores
Freshmen

Once you register for a section, you cannot switch seats. Several thousand students take this class every year, and open spaces are reserved for those that don't currently have a seat. This also applies to students enrolled in a traditional class trying to switch to an online section.
*Please note that COMM 1003, the online version of public speaking, has a limited number of sections. We believe it is most beneficial to the vast majority of Auburn students to take the course in the classroom environment with an audience of your peers. COMM 1003 is first-come, first-served during registration. Very few students drop this class, so your best bet of getting the class if you don't get it during your registration time is to take the in-class option or wait until summer semester when at least 10 sections of the online course are offered.
Students wishing to take COMM 1000 for honors credit must enroll in an honors section, COMM 1007, during fall or spring semester. No honors credit is given otherwise.
Contact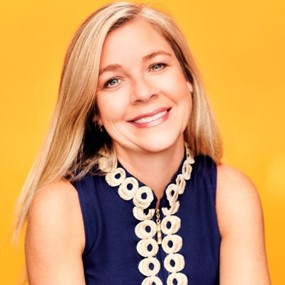 Jennifer Johnson
Senior Lecturer
Director of Public Speaking
mcculj1@auburn.edu