These tips are for applying to the Communication major only.
Please read the following carefully to ensure this is the major for you.
Students accepted to the Communication program have an expressed interest in the study of human communication. The Communication program is designed to provide students with a comprehensive understanding of the nature of communication in order to prepare them with the knowledge and skills to live and work in a diverse and complex society. Topics covered in our courses include small group communication, conflict, interpersonal communication, message preparation and leadership. Our graduates hold a range of positions, including medical device sales, promotions coordinator, human resource manager, communications director, nonprofit director, attorney, casting director, patient advocate and legislative aide, to name just a few. Our graduates have gone on to work in a range of industries and fields, such as news and publishing, technology, nonprofits and foundations, government, entertainment, as well as medical and pharmaceutical.
If you are unsure if Communication is the major for you, we invite you to explore our other majors - Public Relations, Journalism or Media Studies – by visiting the School of Communication and Journalism website, or by speaking with the COMM advisor, Christina James, at christinajames@auburn.edu or the Associate Director of Communication, Dr. Michael Milford, at msm0019@auburn.edu.
Application deadlines and related application information can be found on the CMJN admission webpage.
Prior to applying, you should also review the COMM website and COMM course descriptions.
General Application Information & Tips
Required Coursework: 
Complete CMJN 2100 with a C or better.
Complete COMM 1000 with a C or better.
Successfully complete 30 hours of degree-applicable course credits (including transfer, AP, and proficiency credits) and be a student in good standing at the time of the application.
Students are encouraged to complete coursework and apply to the major as soon as they are eligible.
Required Application Questions:
As part of your application you are asked three questions about the communication major and your career goals. Answer these questions clearly and concisely. Answers generated by AI will not be considered.
What interests you about the communication major?
What are your career goals and how will the communication major help you achieve them?
What are three or four courses that support your career goals and how will they help?
When completing the essay, you may list course names and numbers. You may also want to review the COMM website as well as COMM course descriptions.
Once your essay is completed, proof it carefully, then carefully follow instructions provided on the CMJN admission webpage.
You begin the application process at the following link: https://sites.auburn.edu/academic/COLA/cmjnmajappl/default.aspx
NOTE: Students who transfer to Auburn University may apply to the COMM major but must complete at least one semester at Auburn University before admission.
Contact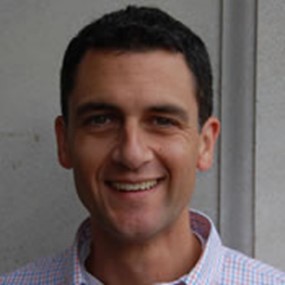 Mike Milford
Professor
Associate Director of Communication
msm0019@auburn.edu