CMJN

|

Philip Lutzenkirchen Public Speaking Award
Auburn Speaks is a public speaking competition held each fall and spring semester. Students are nominated for the competition by their peers. What begins in the classroom with more than 1,800 speeches gets narrowed to 70-75 semi-finalists that present in front of a panel of judges. From there, six finalists are selected to compete for the Philip Lutzenkirchen Excellence in Public Speaking Award.
This award was established in March 2017, and honors the memory and lasting lasting legacy of communication graduate and former Auburn football great Philip Lutzenkirchen. Philip was a young man of great character and his life and legacy are still felt on Auburn's campus. He was tragically killed in a car accident on June 29, 2014. The top finalists in the Auburn Speaks competition are the recipients of this distinguished award.
For more information about this event or questions about donating to the award fund, please contact Public Speaking Director Jennifer Johnson at mcculj1@auburn.edu or visit the award fund link.
Previous Finalists and Winners
Spring 2022
Abigail Stephenson - The Royal Wedding of Prince William and Kate Middleton (1st Place)
Annabelle Lacy - Community Theater (2nd Place)
Saksham Goel - Blockchain Technology (3rd Place)
Brooke Gordon - Rejection, Especially When Dating
Audrey Osborne - How to File Your Taxes
Brooke Tarrant - Lessons from the Happiest Country in the World  
Fall 2021
Isabel Zecher - Things You See on the Auburn Jumbotron (1st Place)
Graci Barranco - How a Bill is Passed Through Congress (2nd Place)
Juliet Cannizzo - Septoplasty (3rd Place)
Sam Boyd - Belaying
Quinn Johnston - Naked Mole Rats
Riley Pope - Critical Role
Spring 2021
Jewel Krings - Rip Currents (1st Place)
Ashley-Sinclair Curtis - Golf Balls  (2nd Place)
Ellie Korotky - 2018-19 Men's Basketball Season  (3rd Place)
Reil Abdelrahman - Curiosity 
Kevin Jackson - The Art & Life of Jean-Michel Basquiat
Ty Wingfield - Michael Phelps  
Fall 2020
Jordan Branchman - Food Desserts/Food Insecurity  (1st Place)
Ellie Tidwell - Amadou Diallo   (2nd Place)
Emeline Jones - Central Park Five   (3rd Place)
Emery Lay - Race and Pop Culture 
Melvin Moreno - Immigration
Fall 2019
Allen Li - Accents (1st Place)
Bree Bennett - Birds of Prey (2nd Place)
Caleb Daniels - The Need to Feel Wanted (3rd Place)
Matheson Eller - Budgeting While in College
Will Jordan - GMOs
Brandon Stephens - How to Cook a Pot Roast
Spring 2019
John Sluis - Sketching a Dragon (1st Place)
Sheneckwa Kyles - 7 Wonders of the World (2nd Place)
Andrew Robison - The Great Emu War (3rd Place)
Peter Anthony - The Corruption of Power
Jacob Gay - Sleep
Justus Armstrong - Navigating Haley Center
Fall 2018
Harrison Rudd - Gardner Museum Heist (1st Place)
Carolina Williams - Dictionaries (2nd Place)
Emily Christensen - Social Media (3rd Place)
Matthew Carroll - Mascots
Warren "Buddy" Haas - Adderall
John Hollis - Managing Money
Spring 2018
Kaytlyn Podein - LeBron James (1st place)
Gracie Price - Top Fishkeeping Mistakes (2nd place)
Taylor Jean Annerino - Corgis (3rd place)
William Finney - 5K Races
Franklin Lamar - Flipping Cars
Helen Randle- Certified Registered Nurse Anesthetists
Fall 2017
Maddie Sullivan - Photography (1st place)
James Luppino - The History of the Biblical Canon (2nd place)
Jacob Sparks - Queen Elizabeth II (3rd place)
Corey Blackmon - Suicide
Peyton Parra - AU Dance Marathon
Zahra Hooda - Nonverbal Communication
Spring 2017
Nikki Panzica - The Zodiac Killer (1st place)
Ashley Archer - Ebola (2nd place)
Noach McNelley - Electoral College (3rd place)
Sadie Argo - Stroop Test
Dillon Osborne - Weight Lifting
Brian Young - Hip Hop
Contact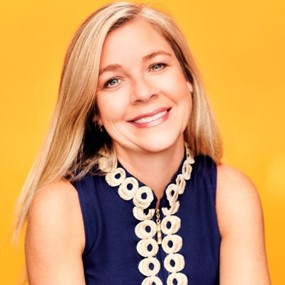 Jennifer Johnson
Senior Lecturer
Director of Public Speaking
mcculj1@auburn.edu