Behind the Screen: Talking 'Little Women' with actress Emily Gant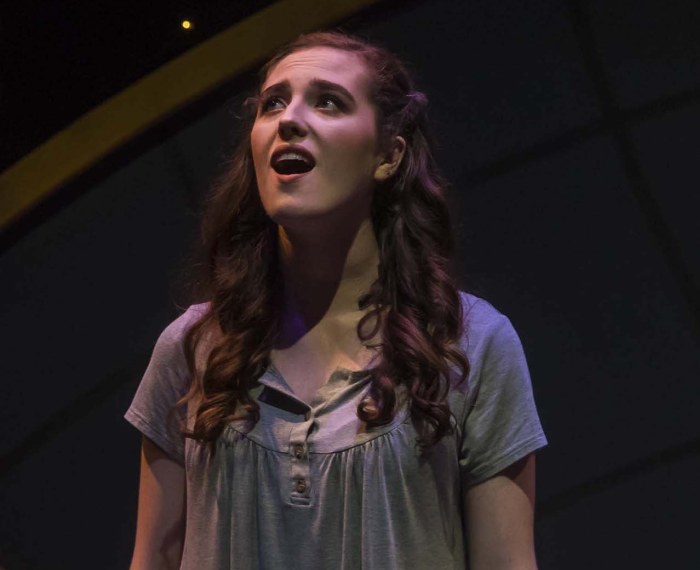 Rounding out the fall semester, the Department of Theatre will be presenting a unique performance experience -- an audio play version of "Little Women" by Kate Hamill. Though producing many challenges, the pandemic has also inspired theatre artists to find new and inventive ways to create performances that still captivate and connect with their audiences. The Department of Theatre has worked diligently to keep performances both safe and impactful for audiences, the cast, and the crew. This led to the creation of an audio play version of "Little Women", which placed a lot of emphasis on the actors' ability to convey the emotion and intention of the story using only their voices. Emily Gant is one of the actors who stepped up to this challenge as the Narrator/Messenger. Gant is a senior BFA music theatre major who performed in previous productions at Auburn, such as "The Theory of Relativity." This will be her second production at Auburn.
The role of the Narrator was previously not written into the script, so Gant was interested to see what her new part would bring to the production. Much of her dialogue comes from stage directions written by the playwright, which are typically acted out by the actors on stage; however, due to the nature of the audio play, these directions needed to be articulated differently. Hence, the addition of an omniscient narrator helped guide the audience through the visual cues that they could not see.
Gant says "I felt like I had a connection to every single character. We all relate to the March girls differently. I didn't want it to just be Jo's story or Beth's story. It was everyone's story."
As unconventional as this process was for Gant, she found some advantages to Zoom Theatre. For example, she had more time to prepare a meal and eat it after BFA Studio got out at 5 pm because she could hop on the computer from wherever she was. Gant says, "Since we were recording it instead of performing live, there was less pressure. I enjoyed feeling like I could redo the scene if I stumbled or lost track of where we were. It was a surprising comfort."
Still, acting for this production presented some issues. As the narrator, Gant was in every scene, which meant that she had to have her camera the entire time. She found it difficult to not be able to drink water or get up and stretch during rehearsals due to the demand for her role. Gant also shared that the cast had a lot of difficulty sorting out overlapping dialogue, as well as combating Zoom audio problems. The sound would cut in and out on them, and the actors had to be able to carry on and recover. Gant feels like this process made her more resilient and helped her strengthen her ability to focus.
With rehearsals completely through Zoom, performers also get a sneak peek into the homes of their fellow cast members. Some of Gant's favorite Zoom memories include getting to see Will Glisson, who plays both Mr. Laurence and Parrot, bring out his pet bird during rehearsal and holding her during their scenes.
Some of Gant's favorite moments from the show are lines such as Beth's "you've proven you can provoke anyone" to Jo's "the parrot, anything with the parrot." During the recording process, actors were still dressed in costume and some of Gant's favorites included Young Amy's pinafore style dress, Meg's dress design, and the Messenger's hat and scarf.
Gant encourages people to watch the show because it is a fantastic, heartwarming, family story. Due to the nature of the production, she even pointed out how audiences can multitask while listening to it.
Gant says, "Especially in the world we are in now, we should tell a story about people coming together despite their differences. It is an inclusive tale which is exactly what we need right now and that is why you should get your tickets today!"
Tags: Students Theatre and Dance
Related Articles
---