Ezeonu named one of three Kirchner Fellows for 2022-23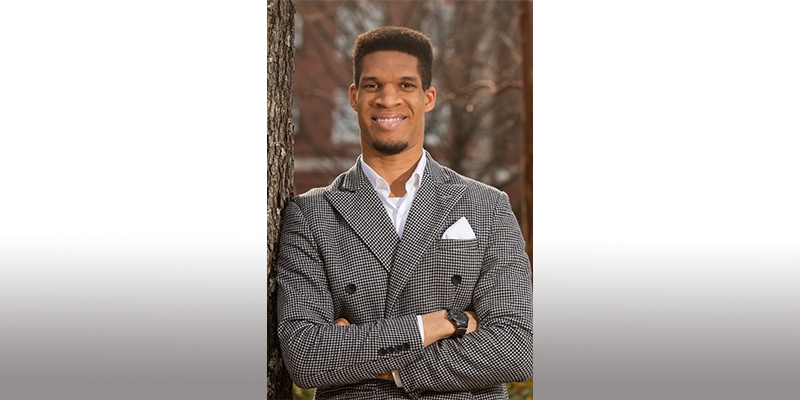 Brian Ezeonu, a doctoral candidate in the PhD in Public Administration and Public Policy program in the Department of Political Science, was selected as one of three new fellows for the Kirchner Fellowship Americas Program, an initiative of the Kirchner Impact Foundation.
The Kirchner Fellowship's model combines access to instruction from personnel with decades of combined institutional impact investment experience and an innovative problem-based learning approach designed to challenge student investment teams to source, negotiate and execute a fully autonomous impact investment. This year, the Americas Program Fellows will seek social enterprises with potential to create positive impact in Central America.
"I am very excited about joining a team of impact-driven capital resource allocators that aim to improve development outcomes, like food security in Central America. This presents a unique opportunity for me to gain considerable knowledge about impact investing," said Ezeonu. "I believe fostering social entrepreneurship through impact investing is a more sustainable approach to development, because it leverages community ownership to create wealth and employment in underserved communities."
Ezeonu's research focuses on international development, global finance and governance. He has worked with international development organizations to design and implement development projects.
"Brian's award is so well-deserved and speaks to his high level of motivation, his strong applied skill set and his research expertise. I have no doubt that Brian will put this award to very good use, and that the social impact intervention he helps to design, vet and implement will lead to improvements in food security and development outcomes in Central America," said Kelly Krawczyk, PhD program director.
The mission of the Kirchner Fellowship Program is to strengthen impact investing ecosystems in areas underserved by capital markets through training and empowering a diverse next generation of investors to allocate equity investments into early-stage companies. The fellowship is made possible through the support of the Kirchner Group, a leading values-based traditional merchant bank. Kirchner has a three-decade history working with agriculture and food companies from start up to exit and is considered one of the leading boutique groups in the sector.
Shivani Desai, a graduate student at The Fletcher School of Law and Diplomacy at Tufts University, and Shisbeth Tabora, a doctoral student in the Department of Environmental Toxicology at Texas Tech University's Institute of Environmental and Human Health, were also selected for the fellowship program. 
More about the Kirchner Fellowship program can be found here.
Related Articles
---