Student Research Spotlight - Jordan Windham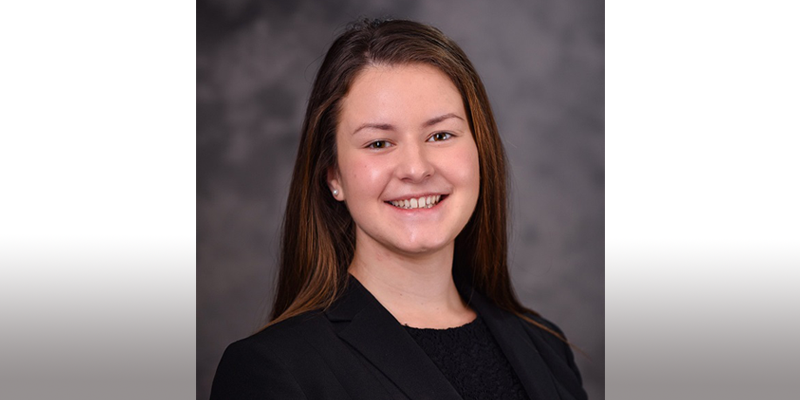 Jordan Windham won first place in the oral presentation category—University-Wide Undergraduate Student Winners in Human Sciences, Social Sciences, Creative Arts, Nursing and Humanities—during the 2022 Auburn Research: Student Symposium.
Hometown: Vinemont, Alabama
Degree and major: Bachelor of Arts in Political Science with minors in Spanish and Public Administration
College: Liberal Arts
Class year: May 2022
Faculty mentor: Matthew Clary
The Politics of Perception: How the White House Manipulates National Crisis Narratives
What are you researching?
This research focused on the strategies and narratives that presidents use to manipulate public opinion during key moments of their presidency by comparing two case studies. I compared the Trump administration's communication strategies during the COVID-19 pandemic with the Reagan administration's management of the Iran-Contra Affair to better understand how the White House manipulates these narratives.
How could the results benefit individuals, agencies or companies?
This research contributes to a better understanding of how the White House attempts to shape—and may succeed in shaping—public opinion, which affects both their political power and their own and their party's election odds. While it's important to make sense of turbulent political periods, exploring the differences in strategies is also important because of what it can tell us about what to expect and look for in presidents' narrative responses to crises moving forward, hopefully contributing to a public that is better equipped to hold their elected representatives accountable even in confusing and difficult circumstances.
Tell us why you enjoy research.
As a student, I've spent quite a bit of time taking classes and learning about different parts of my field. For me, research is that magic moment where I'm challenged to apply what I've learned and find out what I'm capable of.
What advice would you give to other students considering doing a research project?
A good research project will challenge and stretch you. You'll hit bumps and maybe a few walls, and that's something you'll be happy about when it's all said and done. But first you've got to get through the project, and you do that by consistently, intentionally enjoying the process. Find little things to love along the way—picking out your favorite quotes or sharing interesting bits with your friends—to help you stay engaged and appreciative of exactly how cool your project really is.
Tell us about any hobbies or activities you enjoy.
I coach competitive swimming, which is the best job ever. I also love hiking, obsessing over my dog and convincing other people to show me pictures of their animal friends.
Visit the 2022 Student Research Spotlight homepage.
Tags: Political Science
Related Articles
---