War Eagle Women to compete in 2023 Air Race Classic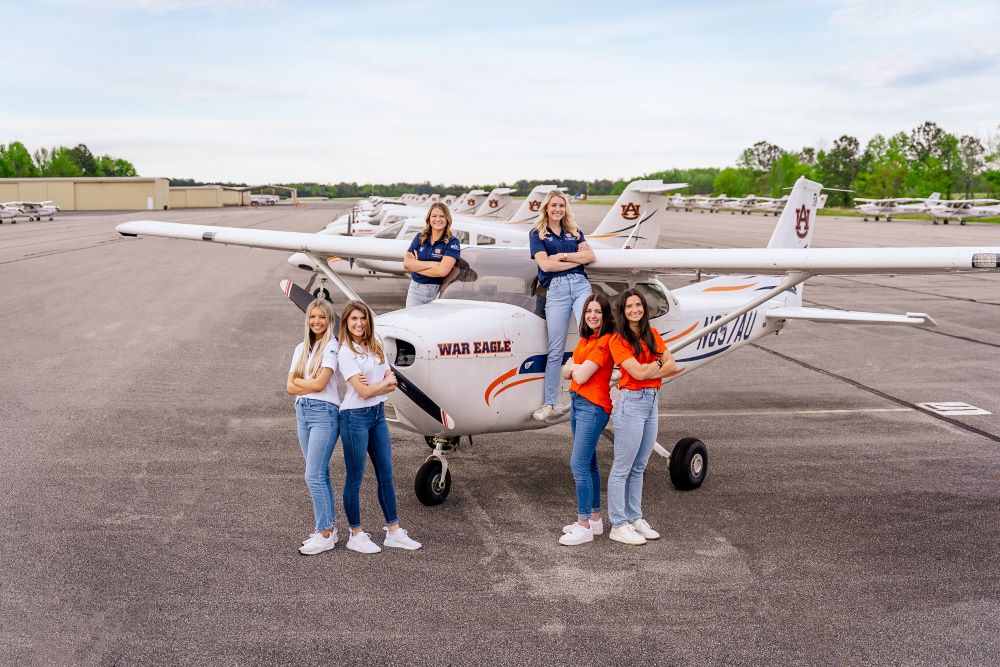 Students and flight instructors in the Auburn University School of Aviation will compete against 14 collegiate teams this summer in the annual Air Race Classic.
The Air Race Classic is a four-day, cross-country race across 2,400 nautical miles that continues the century-long tradition of women-led pilot competitions. On June 20, three Auburn teams will depart from Grand Forks, North Dakota, to compete.
The three teams representing Auburn Aviation are:
Orange Team #63
Abby Hagan and Ashley Baldwin
White Team #64
Olivia Kidd and Sophie Young
Blue Team #65
April Heppner and Maggie Hearn
The race will end June 23 in Homestead, Florida.
"The Air Race Classic encourages and educates future women pilots while preserving and promoting the tradition of pioneering women in aviation," said Air Race Classic Advisor Daphne Walker. "Since 2017, the War Eagle Women have represented expertise, professionalism and heart while competing. We are incredibly proud of our teams and hope all who see them in the sky are inspired by their hard work."
Last year, Auburn's War Eagle Women placed second and fourth in the race. Ashley Baldwin and Maggie Hearn both competed as student pilots in the 2022 Air Race Classic and return to this year's competition as professional flight instructors.
See the route and find more information for the 2023 Air Race Classic.
Related Articles
---