Student Spotlight: CLA Graduation Marshal, Hannah McGill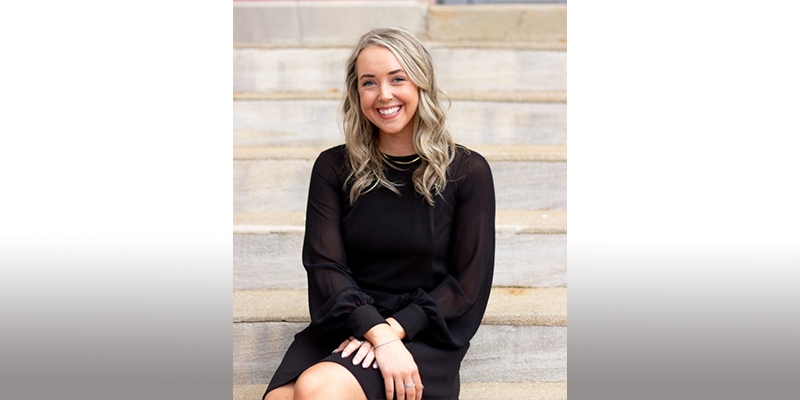 Hannah McGill is graduating with a degree in Health Services Administration in December, 2021 and is serving as the Graduation Marshal for the College of Liberal Arts. The Newnan, Georgia, native comes from a long line of Auburn graduates and grew up attending Saturday tailgates and games. While she knew what college she wanted to attend when the time came, she wasn't sure what her major should be, so McGill started off in the Exploratory Program, where she quickly discovered her passion.  

Learn more about McGill in our interview below. 

What has your Auburn experience been like?
I have loved my Auburn experience with the friends I have made, the classes I have been a part of, and organizations I have grown in. Auburn offers so many opportunities to those who look for it! Being a part of the University Program Council and a Camp War Eagle counselor have been some of my top favorite experiences.

You hope to one day develop your own health IT start-up company that challenges new aspects of patient access. Do you think your CLA education has helped prepare you for those plans?
Yes! The College of Liberal Arts has granted me the opportunity to take charge of my learning and to be open to all possibilities. My healthcare classes and professors have paved the way for me and showed me how vital patient access is. Professor Ledbetter highlighted in her classes how health data plays a role in improving patient outcomes. I have been able to take what I have learned and apply it directly into my internship. I know I will be using this knowledge in the future as well!

What is your favorite Auburn tradition?
Gamedays, the eagle flight is one of my favorite pregame traditions! I also love the University Program Council's War Damn Coffee Jam tradition.

What do you like to do in your free time? (assuming you have any!)
When I'm not spending time with my friends and family, you can find me at a local coffee shop being an amateur coffee connoisseur. I enjoy taking my family's new puppy, Baker, to the park and on hikes. You also should not be surprised to see me at a bookstore finding my newest book to dive into!

What will you miss most about Auburn?
I will miss the community I have found here with friends, classmates, advisors, and professors. The Auburn Family is real, and I have loved being a part of it! I know I have a great network of personal and professional friends that will continue through the future.

What are your post-graduation plans?
I plan to continue with Radix Health in Atlanta, Georgia, and work as a client operations associate. War Eagle to new adventures!
Tags: Students Political Science
Related Articles
---