BMW, Mercedes-Benz, Bosch, Krupp and BASF—German companies are a force within the global engineering field. Auburn University gives you the opportunity to learn from and work with some of the world's finest leaders in German engineering. You can choose to double major or to pursue a dual degree in German and engineering and take advantage of the tremendous career opportunities at some of the most innovative and respected engineering companies in the world.
In addition to its reputation for excellence in technology and engineering, Germany is also the second largest exporter in the world, and the fourth largest economy worldwide, so if your goal is to work in the engineering and technology fields, German is definitely a need to know language. Combining language education with technical instruction makes Auburn graduates highly sought after in the field. Other benefits of studying German along with engineering include:
Enables engineers to more fully understand and communicate to a larger audience.
Helps engineers gain perspective for problems and solutions that arise from a different culture.
Enables engineers to access opportunities for vast personal growth that are not feasible without interfacing with other cultures.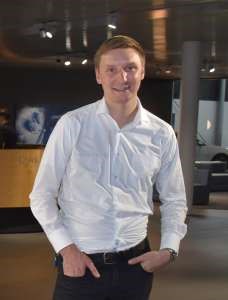 "My German degree is just as valuable as my engineering degree. I communicate daily with my colleagues—all in German. The language component and having studied and lived in Germany made for an easy transition and made me more valuable to the company." 
--Mac Patterson '14, Mechanical Engineering and German, Bodyshop Production Planner, Daimler AG