Sigma Delta Pi Spanish Honor Society
Follow Us on Instagram!   

Call for Applications for Sigma Delta Pi National Spanish Honor Society
Spring 2023 Induction Ceremony
APPLICATION DEADLINE: Friday, March 31, 5:00 pm
The Spring 2023 induction ceremony will be held at the Garden Pavilion of the Donald E. Davis Arboretum, 181 Garden Drive, on Wednesday, April 5 at 5:30 pm. Inductees/affiliates must arrive on time and be present throughout the secret ritual. The ceremony is closed to the general public. Any schedule conflicts should be cleared before application submission.
For more information, contact the chapter advisor, Dr. Jana Gutiérrez Kerns at gutiejf@auburn.edu, or the current president, Phoebe Bunting, at pfb0010@auburn.edu.
Before completing the application, read the requirements for membership to verify that you qualify for induction. Click here to access the National Sigma Delta Pi requirements. Important requirements for members include the following: a minimum GPA of 3.0 in all FLSP courses, a minimum 3.2 cumulative GPA, current enrollment or prior completion of a civilization or literature course, such as FLSP 3080, 3100, 3120, 3130, 3140, 3210, or 3220. Should you have questions regarding the appropriate course equivalents, please consult with Dr. Gutiérrez Kerns.
With your application, please submit an unofficial copy of your complete AU course transcript, and the completed application form. If you are affiliating from another chapter, or if this is your first semester at AU, you should submit a transcript from your previous university. DO NOT SUBMIT PAYMENT FEE with application; fees must be paid in full prior to induction but will be collected separately through Venmo. ONLY COMPLETED APPLICATIONS WITH TRANSCRIPT WILL BE PROCESSED. All items should be submitted electronically to Dr. Gutiérrez Kerns at gutiejf@auburn.edu. Upon notification of acceptance, you will be provided additional instructions for Venmo payment of membership fee.
Your payment includes the ceremony cost, the national membership dues, chapter affiliation fee, a member's pin, and a certificate. The fee does not include graduation cords or stoles; however, both can be purchased after the induction at https://honorgrads.com (honor cord $6.50, pageant stole $35).
Turn in completed applications including transcript electronically by Friday, March 31 to gutiejf@auburn.edu. Only electronic applications will be accepted and no late applications will be accepted, since materials are mailed to the National Office and processed well prior to the ceremony.
All initiates should attend the Wednesday, April 5th induction ceremony STARTING PROMPTLY at 5:30 pm and ending approximately one hour later. The ceremony takes place at the Garden Pavilion of the Donald E. Davis Arboretum at 181 Garden Drive. Those who cannot participate in the induction ceremony should make alternative arrangements with Dr. Gutiérrez Kerns to activate their membership and receive their member pin and certificate of initiation.
Please dress appropriately for the induction ceremony. The recommended attire is modest, business casual with proper footwear. Due to the secret nature of the 104-year-old ritual, initiates and members should secure a private location sans interruption for entire ceremony. No recordings will be permitted during the ritual. Pins and certificates will be distributed to new initiates during the ceremony, through campus mail or USPS mail for those unable to attend.
 For more information, please contact Dr. Jana Gutiérrez Kerns at gutiejf@auburn.edu.
Advisor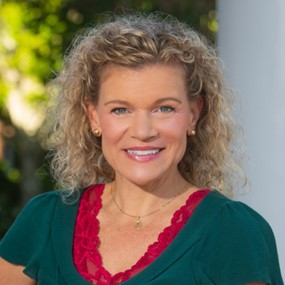 Jana Gutiérrez Kerns
Associate Professor
Spanish
gutiejf@auburn.edu