Theatre

|

The International Stage Design Student Works Exchange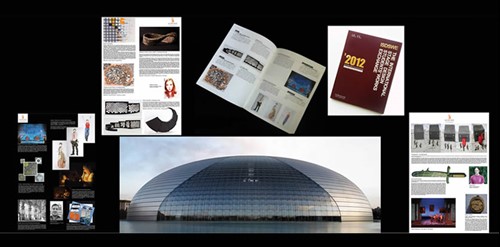 Auburn University was honored to be selected as one of the four universities in US to participate at The 2012 International Stage Design Students' Work Exchange.
Auburn University Theatre is an active member of International Organization of Scenographers, Theatre Architects and Technicians (OISTAT). International Stage Design Students' Work Exchange (ISDSWE)  is one of many international activities that OISTAT sponsors. 
Fereshteh Rostampour, Associate Professor of Lighting &Scenic Design, submitted her students' work to the 2012 ISDSWE, and they were selected and invited by the Central Academy of Drama to exhibit in the National Center for the Performing Arts in Beijing, China.
Exhibiting in one the most prestigious Performing Arts center in the world provided a great opportunity for our students to gain international recognition in the theatre world. Their work is now published in ISDSWE 2012 catalogue, which is a substantial portfolio piece for them. In addition, during their stay in Beijing, Auburn University students joined students from all over the world to attend and participate in exceptional five day workshops lead by international designers who attended the event at the Central Academy of Drama. The outcomes of the workshops were presented as stage performances at the end of the five day workshops.
ISDSWE is a biennial students' theatre conference, and by the generous support of our College of Liberal Arts for students' research, we are able to continue participating in this extraordinary event.
View the slide show of our students' exhibits, workshops, and performance at ISDSWE 2012.