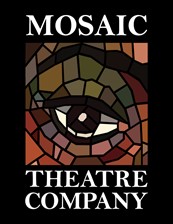 The Mosaic Theatre Company (MTC) is dedicated to the creation and performance of original works of theatre, which foster constructive community conversations. We promote and build inclusive excellence at Auburn University. MTC members come primarily from the Auburn University student body and are trained in a variety of theatrical devising techniques. The members work together as an ensemble year-round developing new materials, honing theatrical skills, and presenting their work to interested constituencies. The primary purpose of MTC is to foster dialogue and create a more inclusive community and culture.
Students from across the Auburn campus are encouraged to audition. Selection will not be limited to theatre majors. We are looking for students varied in race, ethnicity, sexual orientation, physical and mental (dis)ability, age, religious background, and economic class committed to fostering dialogue through performance. Students receive compensation for participation in the company. MTC is sponsored by the Dean's Office in the College of Liberal Arts and the Department of Theatre and Dance.
History
Mosaic Theatre Company was founded in 2011 by Heather May (at that time a faculty member in the Department of Theatre and Dance) and Anna Gramberg (at that time Dean of the College of Liberal Arts). May and Gramberg wanted to find new ways to encourage dialogue about diversity on Auburn University's campus and beyond, and they chose theatre because they recognized it as an ideal forum for investigating diversity. Joan Lipkin, Artistic Director of That Uppity Theatre Company, was brought in as a guest artist to assist in the foundational first year.
Tessa Carr took over as Artistic Director of Mosaic Theatre Company in fall 2013. Dr. Carr has further developed the company's repertoire and reach and built upon collaborations with groups like the Women's Leadership Institute, Human Touch Program, and the L.E.A.D. Summer Program.  Carr and MTC have collaborated on over 50 original scripts, including the early stages of the full-length play The Integration of Tuskegee High School: Lee v. Macon County produced by Auburn Theatre in 2016. The company continues to expand its outreach mission through partnerships with the K-12 Outreach Office, Community and Civic Engagement, and numerous counties, cities, and school districts throughout Alabama.
To book performances or workshops with MTC, email Dr. Carr at twc0009@auburn.edu or call 334-844-6614.
Check out Mosaic on YouTube
Mosaic Theatre Company Photo Gallery
View this gallery on Flickr for fullscreen capability and full accessibility.