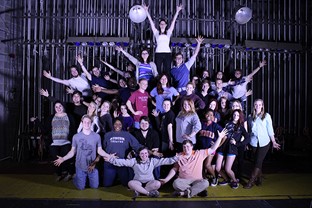 Auburn University Players is one of the oldest organizations on the campus of Auburn University. All individuals with an interest in theatre are welcomed and encouraged to join AU Players, regardless of major. They host events throughout the year, both on Auburn University's campus and in the community. This allows AU Players to demonstrate their main message of appreciation and participation in the arts to everyone.
For more information and on how to join AU Players, please visit their AUInvolve page.
AU Players Photo Gallery
View this gallery on Flickr for fullscreen capability and full accessibility.