Accredited by the Planning Accreditation Board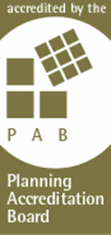 The Auburn University Master of Community Planning program is accredited by the Planning Accreditation Board (PAB), effective January 1, 2021 through December 31, 2027. 
Program Mission
The Community Planning program at Auburn University is a professionally oriented master's degree program that focuses on the skills professional planners need for practice in an interactive and interdisciplinary environment. The centerpiece of the program is the opportunity for students and faculty to engage with underserved communities throughout Alabama and the Southeast through outreach, teaching and engaged research. Through working on these projects, students learn to help diverse and complex communities create and implement plans that improve and protect their quality-of-life, culture, resource base, built environment, natural environment and economic vitality. Students also have the opportunity to participate in the MCP program's Alabama City Year program, which provides real-life, practical experience in nearly every class for an actual client in the Southeast.
Program Strategic Plan
The Master of Community Planning (MCP) program's strategic plan centers on the following five objectives:
Engagement
Social justice
Multi-perspective education
Visibility and enrollment
Strengthening relationships
Read the full 2016-2021 Community Planning Program Strategic Plan.
 
Dual Degrees and Second Master's Degrees
The Master of Community Planning program offers dual degree options with the Master of Landscape Architecture and Master of Public Administration programs. The MCP program also participates in the Graduate School Second Master's Degree program.
View the MCP-MPA dual degree curriculum or contact the MCP Program Director for more information on dual degree options and requirements.
 
Graduate Minor in Community Planning
The Community Planning minor is open to graduate students in any discipline. This minor affords students with interests in planning, development and urban design the opportunity to explore the discipline. Students must complete 9 credit hours of Community Planning coursework and notify the MCP program director of their interest and intentions to complete a Graduate Minor in Community Planning. Students are encouraged to contact the MCP program director to discuss prior to enrollment any courses that might best meet the interests and needs of the student. In addition, students must complete and submit the Graduate School Minor Form with the necessary signatures. 
Contact Us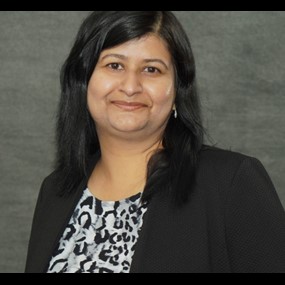 Sweta Byahut
Associate Professor
Master of Community Planning Director
szb0054@auburn.edu