Auburn University Theatre & Dance opening 2022-2023 season with 'Detroit '67'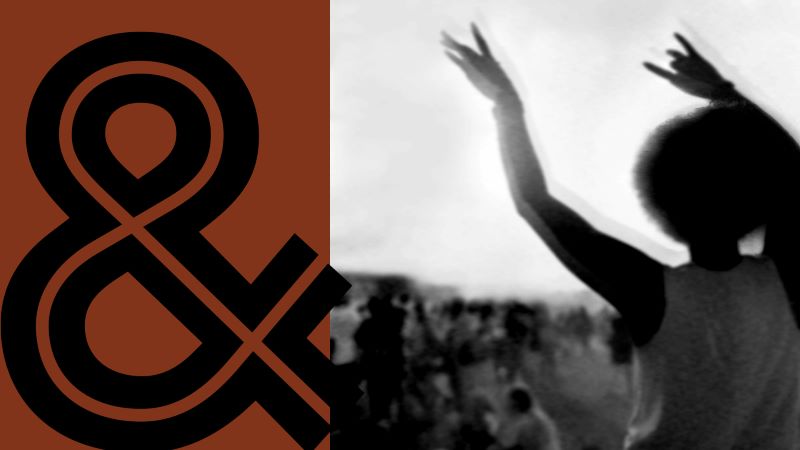 Auburn University Theatre and Dance opens its 2022-2023 season, "& Dance," with Dominique Morisseau's award-winning play, "Detroit '67," Sept. 29 at 7:30 p.m. on the Telfair Peet Theatre Mainstage. The show is directed by Department of Theatre and Dance Professor Abdul-Khaliq Murtadha.
It's July 1967. Detroit, Michigan. Groove along to the beat as Motown music fills the air and preparations are underway for a house party. When a mysterious stranger appears, pent-up feelings surface, dreams diverge and the dulcet tones strike dissonant notes as riots begin to rage outside. Dominique Morisseau's award-winning play, part of a trilogy set in her hometown of Detroit, reverberates with the rhythms and revolutions of the era.
Morisseau's "Detroit '67" has enjoyed celebrated runs at regional theatres across the United States and offers Auburn audiences a fantastic opportunity to engage with the work of an incredibly important voice in contemporary theatre and performance. Morisseau's works blend the historical and the personal to document the impacts of events, historical and otherwise, on individuals and family units. She is a recipient of the MacArthur "Genius Grant" Fellowship and wrote the book for the jukebox musical "Ain't Too Proud—The Life and Times of the Temptations."
The artistic team for "Detroit '67" includes Director Abdul-Khaliq Murtadha, Artistic Director Chase Bringardner, Assistant Director Antonavia Collins, Choreographer Adrienne Wilson, Costume Designer Tracy Oleinick, Guest Lighting Designer Brittany Shemuga, Guest Scenic Designer and Auburn Theatre & Dance graduate Inji Ha, and Sound Designer Cameron Lucas. The cast includes Whitley Adams, Rynnie Chapman, Nisi Collins, Jordan Denson, Che Echols, Mickie Felder and Daniel Gay, Jr.
The run time for "Detroit '67" is approximately two and a half hours with a 15-minute intermission.
"Detroit '67" tells the story of a community experiencing significant racial oppression and violence. Please be aware that the playwright has written words that, while accurate for the characters within the context of the play, can be considered offensive out of context. The play's adult language and themes make it most appropriate for patrons 14 years and older.
Buy Tickets
Tickets for the production of "Detroit '67" are available now. Reserve early to get your desired seats. Auburn faculty, staff and students receive special promotions to all performances at the Telfair Peet Theatre, all you have to do is login here to unlock your benefits!
We also have season subscriptions still available for our 2022-2023 season. Purchase your subscription by Sept. 29 and receive two additional tickets for free to any production of the season. That's seven tickets for just $65! Call the box office at 334.844.4154 or visit here.
Showtimes:
Thursday, Sept. 29 at 7:30 p.m. (Opening)
Friday, Sept. 30 at 7:30 p.m.
Sunday, Oct. 2 at 2:30 p.m. Matinee
Sunday, Oct 2 at 7:30 p.m.
Tuesday, Oct. 4 at 7:30 p.m. *
Wednesday, Oct. 5 at 7:30 p.m.
*Talkback Tuesday
Ticket Prices:
General: $16
Senior citizen: $12
Faculty and staff: $12
AU student with ID: Free
Non-Auburn University student: $12
Box Office Hours:
Monday–Friday: 8:00 a.m.–4:45 p.m.
On Saturday evening performances: 6 p.m.–8 p.m.
For matinee performances: 1 p.m.–3 p.m.
Or call the box office: 334-844-4154
Detroit '67 is presented by arrangement with Concord Theatricals on behalf of Samuel French, Inc. www.concordtheatricals.com
Tags: Theatre and Dance
Related Articles
---