Auburn Theatre and Dance BFA seniors to present showcase in Atlanta, GA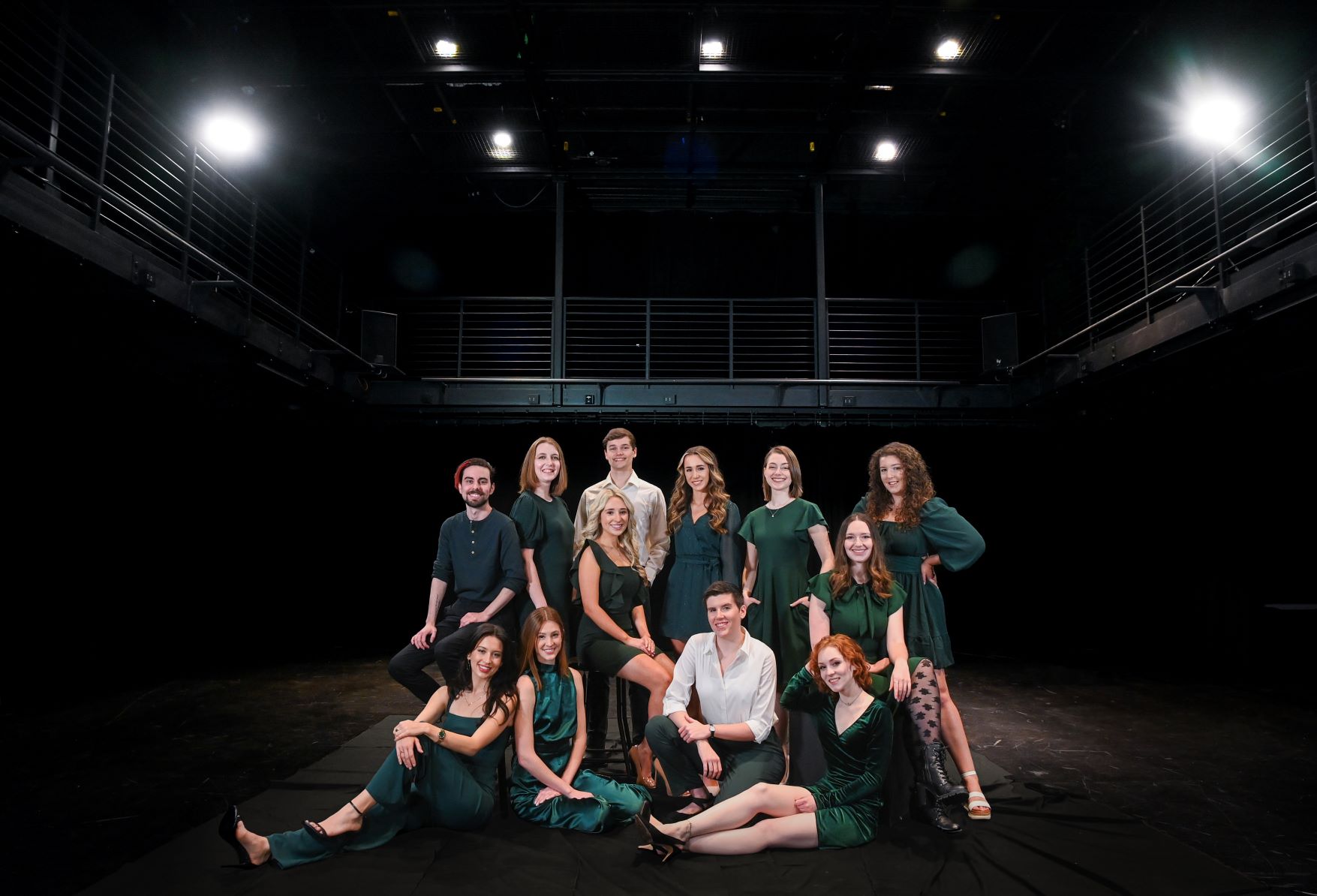 In a culmination of four years of study, seniors in Auburn University Theatre and Dance's BFA class head to Atlanta to perform a collection of scenes and song excerpts as part of their final showcase on March 21, 4 p.m. EST. In partnership with the Alliance Theatre, these students will put their work out into the world for agents and casting professionals to see. This performance is the first time since the COVID-19 pandemic began that students in this class are performing in-person for industry professionals, marking the "light at the end of the tunnel" and the beginning of a return to normalcy.
The students, over the course of three months, pooled together their collective minds and knowledge of industry tactics to put together a showcase that portrays their best work. While they had the watchful eyes of their acting professors, the vast majority of the work being presented was organized by the students, ranging from professional marketing photos and scene selections to website creation and industry outreach. Through this, students learned what it takes to market oneself and the preparation it takes to be successful post-graduation.
The collaborative team for the showcase is overseen by professors Andrew Schwartz and Abdul-Khaliq Murtadha, as well as guest professor Lindsay Rae Taylor and director of production Bram Sheckels, with music direction by James Mablin. The cast includes Ashleigh Avallone, Ashley Digiovanni, Julianna Devaney, Sydney Golden, Charlcie Hathorn, Mary Keyton, Holden Mathison, Katie Pappas, Addison Peacock, Dexter Pilcher, Lauren Selvia and Jenna Viana.
The run time for this showcase is approximately one hour with no intermission.
The showcase will take place at the Alliance Theatre and contains intense moments, adult themes and adult language.
Buy Tickets
Tickets for the showcase are first-come, first-served based on an RSVP system.
Showtimes:
Monday, March 21, 4 p.m. EST
Ticket Prices:
General: Free
Senior Citizen: Free
Faculty and Staff: Free
AU Student with ID: Free
Non-Auburn University student: Free
Virtual Option:
This showcase will be recorded to be streamed at a later date, as well as another reworking being professionally filmed later in the semester. To stay up-to-date on these virtual options and their release dates, follow @auburnshowcase22 on Instagram.
Tags: Theatre and Dance
Related Articles
---