News

|

Articles

|

Behind the Stage: Talking "The Wolves" with Training Captain and Cast Member Ashleigh Avallone
Behind the Stage: Talking "The Wolves" with Training Captain and Cast Member Ashleigh Avallone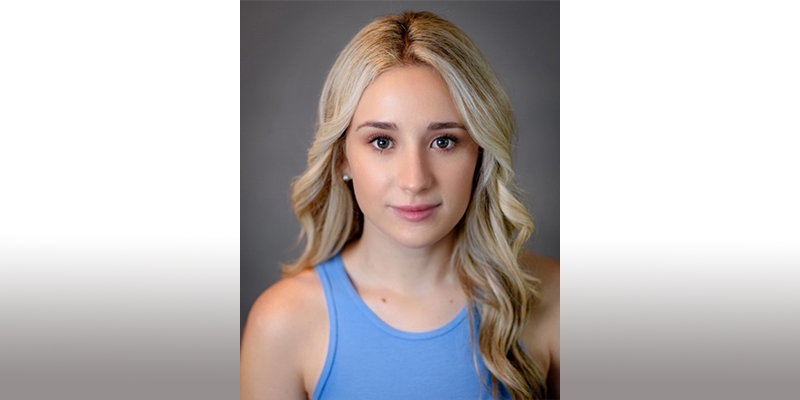 Wrapping up our 2021-2022 season, Glimmers in the Dark: Tales of Grit and Grace, is The Wolves by Sarah DeLappe. Directed by Dr. Tessa Carr, this all-female play about a high school soccer team features the collaborative work of three senior students. Ashleigh Avallone, Addison Peacock, and Anna Vu, otherwise known as "Triple A," have teamed together with director Dr. Carr to transform the Telfair Peet Blackbox into an indoor soccer arena. Turning a group of actors into convincing soccer players is not an easy task, but there was no one better than Ashleigh Avallone for the job. 
Ashleigh is a senior BFA Music Theatre major from Orlando, FL and serves as the Training Captain for The Wolves. She can also be seen onstage in the show as #46, the team's resident new girl. Her previous Auburn University Theatre and Dance (AUTD) credits include: Big Fish (Ensemble), The Theory of Relativity (Sara), Bring it On (Truman Ensemble, Kylar/Skylar Understudy), Little Women (Young Amy), New Day Dawning: Finding Hope at the Theatre(Shine Like the Sun) and Spring Awakening (Thea).  She was also part of The Belle's Stratagem wardrobe crew and has been an AU Players officer during the 2020-2021 and 2021-2022 school years. Ashleigh is no stranger to balancing many things at once, making her a perfect candidate for being part of both the creative team and the cast of this production. Aside from this show, one of her other favorite production experiences was working on The Theory of Relativity. Ashleigh shared, "It was my first Blackbox show here and it was a small cast. It made me feel integrated into the department at Auburn and I enjoyed the quaint nature of the space. Also, exploring the theme of relationships in such an intimate setting with a group of my friends makes this show still stand out in my head." 
Her involvement in the project was something she had been dreaming about since her introduction to the play in the class "Introduction to Theatre II" during the spring of her freshman year. The piece stayed with her since then because the concept fascinated her. "I played soccer my whole life, ever since I was three. My family is a soccer family. My siblings all play, my dad was my coach, it's in my blood," she explained. Ashleigh wanted to be involved in The Wolvesbecause the show combined her two passions together: theatre and soccer. She was elated at the chance to bring this poignant piece to the Peet stage.                                                
Ashleigh shared that she has been able to balance, fairly organically, being a soccer trainer and an actress playing her character, #46, the new girl on the team. She has built-in time to observe and step back, which allows her to make choreography adjustments during the rehearsal process. Her biggest challenge, however, has been adding the unpredictable nature of soccer to an already unpredictable art form. Ashleigh explained, "I have had to look at soccer in a completely new way. I have been tasked with making soccer fully performative. Though sports have a performative element, in theatre there needs to be a structure, and adding a format to the game has been a huge challenge." 
Her process for this show started before Christmas break when she met with Dr. Carr to set up a schedule and timeline. Next, she filmed soccer training videos for ball skills and created a workout routine for the cast to do over the break. The cast was also tasked with sending video updates of their progress to Ashleigh for her to review and provide feedback. Meanwhile, the leadership team started to meet and established their own routine of weekly meetings. Once school resumed, the cast began soccer training on Wednesday nights, which were led by Ashleigh. These practices helped the cast improve their skills and started uniting them as a team. Ashleigh attended production meetings in addition to the nightly rehearsals that began at the end of February. Currently, the cast is gearing up for tech week and has been rehearsing Sunday through Thursday from 6 pm to 10 pm. Ashleigh facilitates a physical warmup each rehearsal and gives notes on the stretching, passing sequences, and ball skills in the show each night. She does all of this while developing her own character, going to costume fittings, and preparing for tech week along with the rest of the cast. 
Ashleigh's favorite line in the show is "I'm thinking it's more of a bushtit" and her favorite soccer skill is a bell bell roll. She also shared that her first-ever soccer team wore the same shade of purple that The Wolves wear in the show. Ashleigh owes much of her ability and involvement on the show to her dad, Joe Avallone. She wanted to give him a shoutout and thank him for the way he cultivated her love of soccer at a young age and for his ability to let her and her teammates be fierce. 
Ashleigh feels like you should watch the show because it is an important contemporary play where the female voice is given a space to be heard. The characters are uniquely different but united in ferocity, so there is something everyone can relate to. She also said, "As my final collegiate show, it feels very full circle for it to be a play that I connected to during my first couple of months here in Auburn. I am so proud to be working alongside such a talented group of so many AUTD veterans and newbies. It is an energy like no other, so come see it."
Tags: Theatre and Dance
Related Articles
---