Meet Travis McHale, Lighting and Scenic Designer for Holiday Memories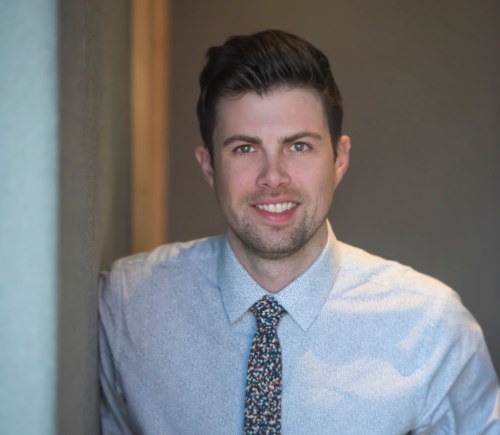 Travis McHale attended The University of North Carolina School of the Arts where he received his Bachelor of Fine Arts in lighting design and took as many classes as he possible could in scenic design. After his time at School of the Arts, McHale went to New York. "In all of our crafts, you can only learn by doing," McHale said. "I just poured myself into it." Since then, McHale has worked on many different professional and educational stages and we are delighted to welcome him back to ours. 
With "Holiday Memories" specifically, McHale said the design process wasn't easy because the play lives in memory. He explained that "because there was no great piece of research that unlocked the imagery of the show for me, this one I invented." McHale tasked himself with creating the internal world that lays within Capote's storytelling to connect with the external world that would play out on stage in front of us. "The story is fluid and it is all about memory; we don't want to see a huge house trucked on and off the stage." So instead of having all these moving set pieces, McHale used lighting to differentiate between events at the time of the play and memories. It moves us through the story and creates a childlike sense of wonder. He also mentioned that the window/stove area is his favorite set piece because it does the most storytelling. 
McHale left our students with some advice: "See as much theatre as you can and work as much theatre as you can, even if it is not your primary focus. Oh, and go be as human as much as possible." He explained how this is crucial, since our job is to talk about the human condition, it can only deepen your knowledge to help you better function as a theatre artist. Even though McHale admitted that finding a balance between work and your personal life will probably always be a struggle, he talked about setting limits for yourself. "For me, I stop answering emails and phones at a certain point in the day. If I want to lay on the couch with my family and scratch my cat, I make time for that," he joked as he turned around to continue working on focusing lights. 
Check out more of McHale's work at www.travismchale.com and make sure to stay tuned for more features on the professional artists that visit Auburn University Theatre. We proudly welcome guest artists throughout the year that enrich the theatrical experiences of both our students and faculty.
Tags: Theatre and Dance
Related Articles
---