Love in the spotlight: Couple who met during theatre production celebrates 50 years of marriage
Dan '72 and Marilyn Furlong '74 first met at auditions for an Auburn University Theatre production of "Celebration." Next month, they will celebrate their 50th wedding anniversary and reflect on how Auburn set the stage for a lifelong love.
Marilyn's mother wouldn't let her apply to both Alabama and Auburn, so after visiting the Plains, she chose to attend Auburn and never looked back. Meanwhile, Dan followed a long legacy of Auburn students—his grandfather, father, brother, uncle and mother were all Auburn Tigers.
While Marilyn studied physical education in the College of Education, Dan was enrolled in accounting in the College of Business on a Navy ROTC scholarship, so they didn't cross paths until an opportunity to join Auburn Theatre came.
"There was a musical called 'Stop the World.' One guy, 12 girls, all gorgeous, and I went to their play party," Dan said. "The director comes up and asked if I would be interested in being in theater. I couldn't act, I couldn't remember my lines, but I could sing. So anytime you needed a Hansel to your Gretel, I was your guy."
Later, the director visited an Auburn dance group that included Marilyn as a member to help them with makeup for a performance. He asked the dancers to audition for the spring's musical, and that was where Marilyn first saw Dan.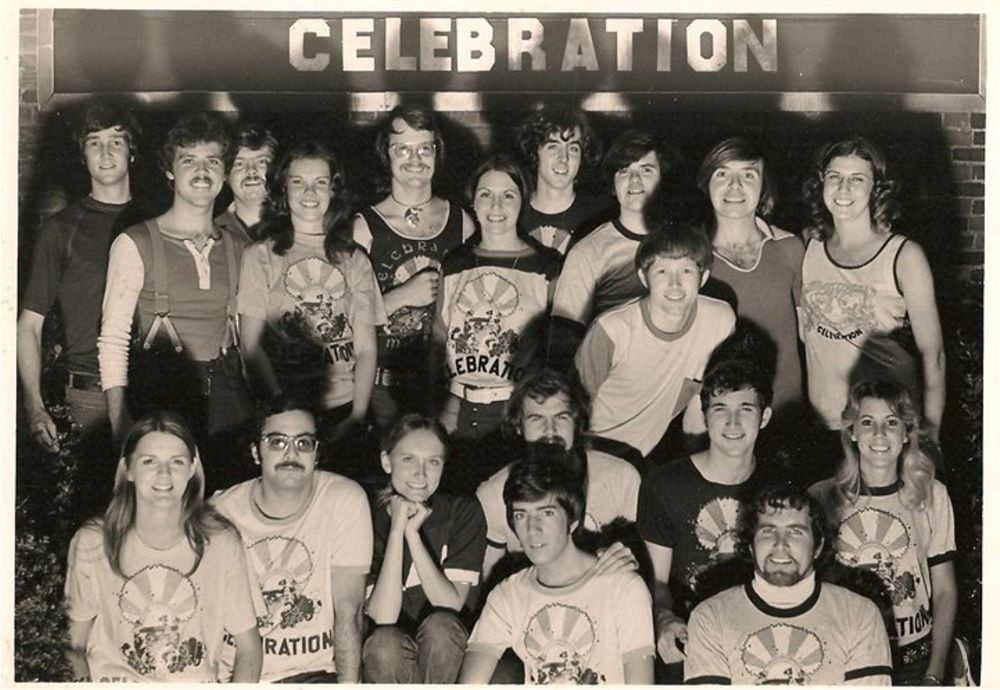 They quickly became close, rehearsing together four hours a night, seven nights a week. Every night, Dan drove Marilyn home after rehearsal—despite the drive being only two blocks.
As they began dating, they performed "Celebration" together on stage—a musical fable in which the background performers represent revelry, the changing of seasons, don masks and dance.
"What was so unique about it was it was not all theater people," Marilyn said. "Half the band wasn't theater, half of us were dancers and chorus, so it was just a really tight-knit group of people having a blast together."
Their first meeting was at the musical auditions in April. Their first official date—the theater banquet—happened in May, and by July 1, they were engaged. Less than a year later, they married in March 1973.
"It was quick, very quick, but we were together almost 24 hours a day," Dan said. "When I was getting ready to graduate, one of my roommates told me, 'Dan, you're an idiot. You need to marry her right now. You'll not find a smarter, prettier woman in your life.' And he was right."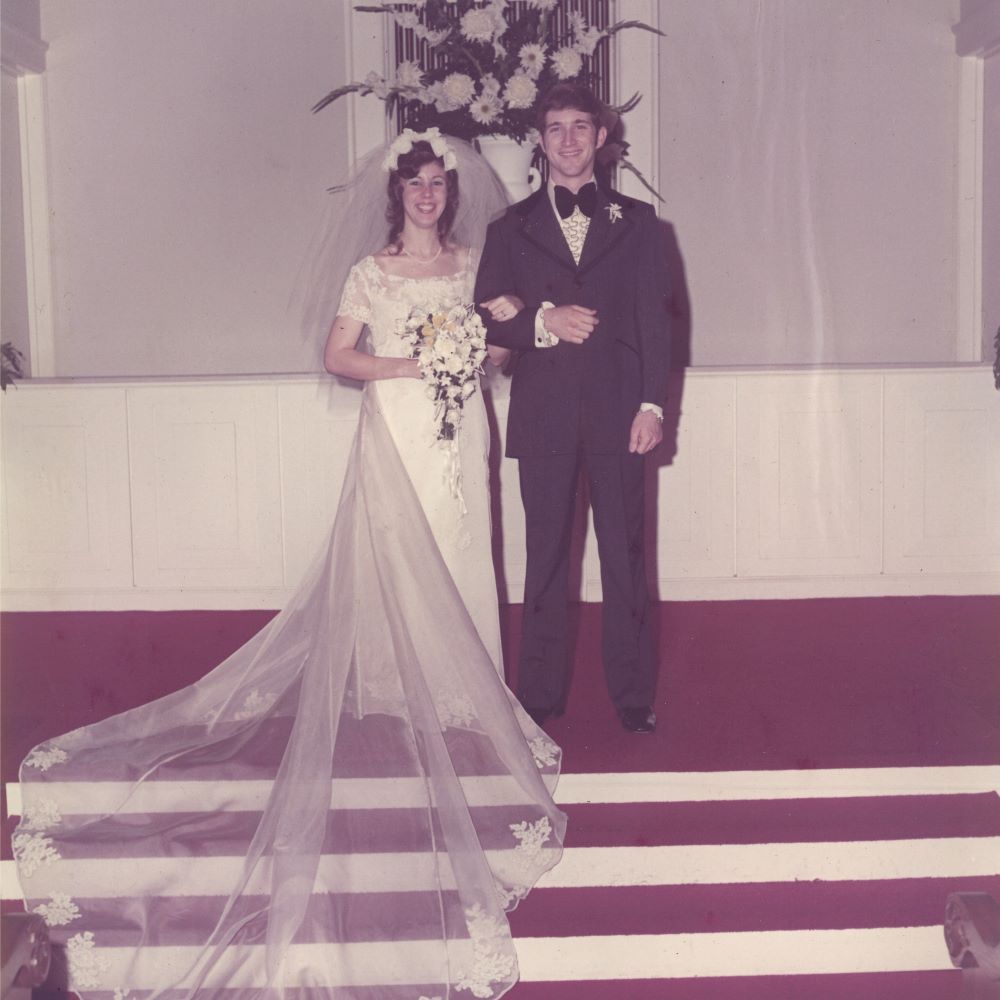 After spending all day, every day together, Dan and Marilyn faced a new challenge with his service in the U.S. Navy. During Marilyn's junior and senior year, they barely saw each other, and for the next four years were unable to celebrate anniversaries in person.
They communicated through expensive long-distance phone calls and letters that took at least two weeks to make it to and from Dan's ship and visited each other when they could.
Their honeymoon wasn't until Christmas, when Marilyn visited Dan while he was in Barcelona. The next March, during their first anniversary, Marilyn graduated while Dan was in Vatican City.
Making it work, Marilyn said, involved getting to know each other—and falling in love—over and over again.
"It was a little tough at the beginning, because he was gone all the time, but we made it work," she said. "You have to get back together and find out who that person is now, because you've changed. If you don't know how each other's changed, you can't keep everything going on."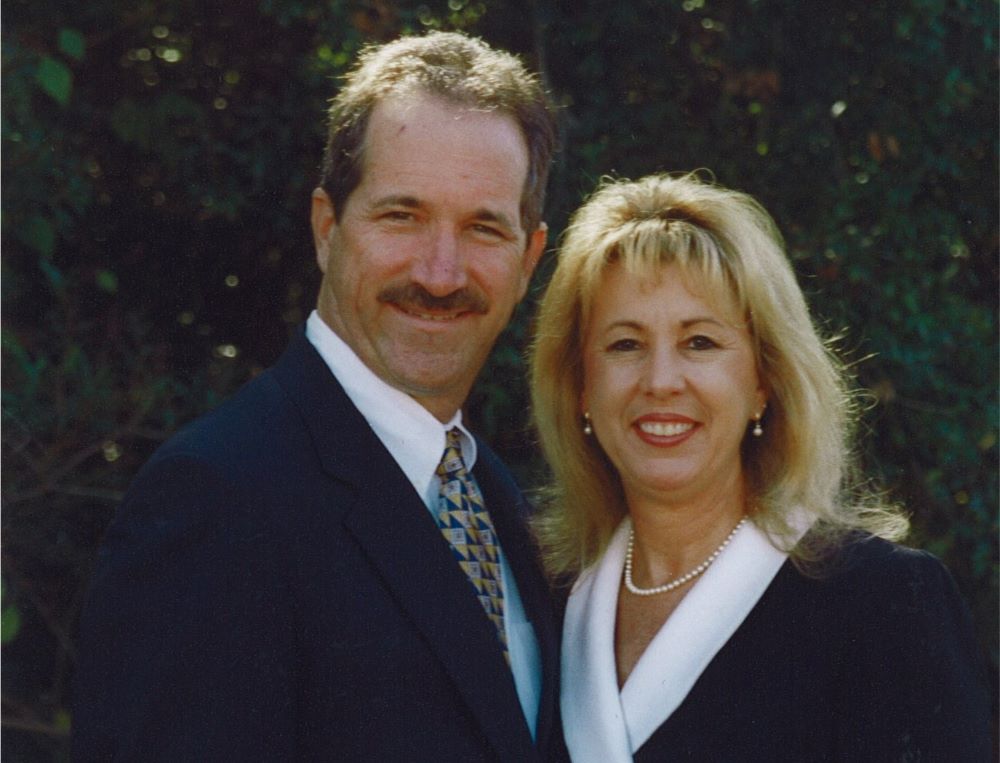 Next month, Dan and Marilyn Furlong will celebrate 50 years of marriage. Both got married understanding that divorce wasn't an option—Dan's parents had gone through a messy divorce, and Marilyn had never been exposed to a marriage that ended.
Dan said the secret to a lasting marriage lies in patience and forgiveness.
"You have to get along," he said. "There are tough times, and there's wonderful times. Mostly wonderful, but there are times you've just got to be patient. This will work out."
Marilyn added that it's important not just to love each other, but like each other as well.
"You have to enjoy each other," she said. "We make friends easily. If we go to a party, he's one place and I'm in the other, and I was always his lovely wife Marilyn. It was a running joke."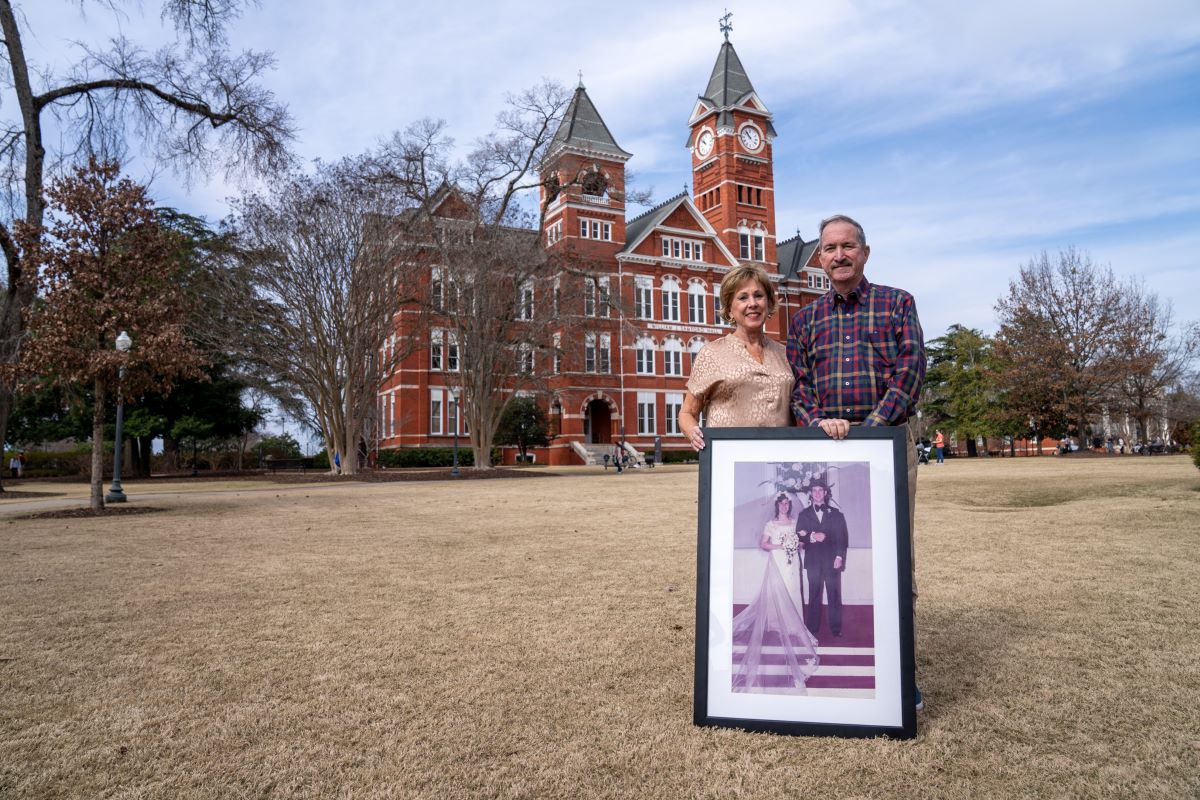 The Furlongs have supported the arts at Auburn for years through the Department of Theatre & Dance in the College of Liberal Arts, the Jay and Susie Gogue Performing Arts Center and the Department of Music. This spring, they will travel with the Auburn Choir to London.
They also hold women's basketball and gymnastics season tickets and are members of the Auburn United Methodist Church choir.
To Dan and Marilyn Furlong, Auburn means family—both for bringing them together, as well as the people they've met over the years.
"Theater was what got us together, so we always like to promote that," Marilyn said. "We enjoy being here so much with all the people we've met and everybody we get to know. Nobody's competitive here with each other. They just love on each other and support each other. We enjoy keeping that alive at Auburn."
Tags: Theatre and Dance Alumni
Related Articles
---