News

|

Articles

|

Come hear a tale of grit and grace with Auburn University Theatre and Dance's staged reading of A Doll's House Part 2
Come hear a tale of grit and grace with Auburn University Theatre and Dance's staged reading of A Doll's House Part 2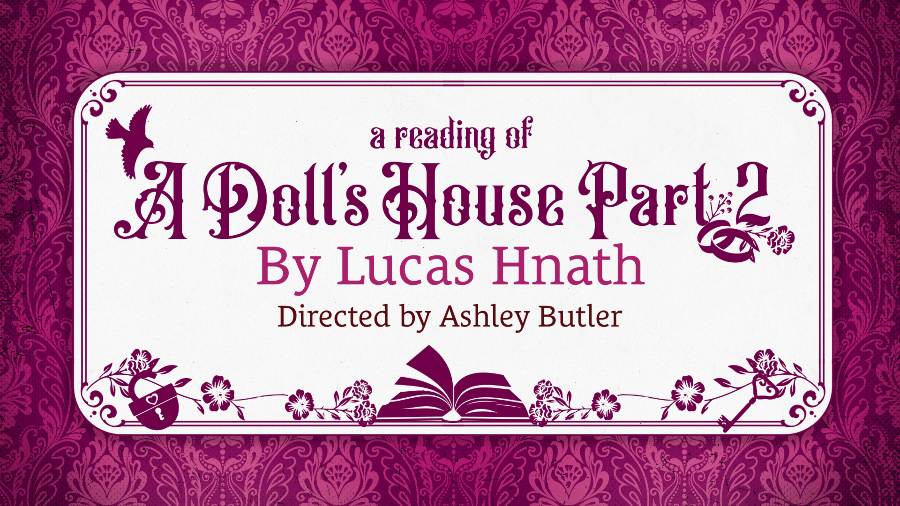 Auburn University Theatre and Dance continues its 2021-22 season with a staged reading of Lucas Hnath's A Doll's House Part 2, on Oct. 21, 22, and 23, at 7:30 p.m. in the Telfair Peet Theatre Blackbox. The show is directed by Ashley Butler.

Lucas Hnath's 2017 Tony-nominated play picks up where Ibsen's original tale left off. Fifteen years after she slammed the proverbial door on her old life, Nora Helmer, who has become a successful feminist writer, returns home to request a divorce from her husband and to face all that she left behind. Join us for an informal reading of this fresh, contemporary "sequel" to a classic tale.

The staged reading format offers our audiences a different kind of engagement with the performers and performance text. Rehearsed over a compact two-week period, this production places an emphasis on the playwright's words and provides audiences an opportunity to encounter the play in a different way. Each night finds a different cast reading and performing the text and interpreting the story in their own unique way. Post-show discussions following each reading allow audiences to converse with the cast and director and share in dialogue around the play's themes and ideas.

The artistic team for A Doll's House Part 2 includes director Ashley Butler and a rotating cast that includes Charlcie Hathorn, Addison Peacock, Sydney Pereira, Dexter Pilcher, and Oliver Schmanke (Oct. 21), Bethany Novotny, Sydney Golden, Rynnie Chapman, Tony To, and Oliver Schmanke (Oct. 22), and Navi Collins, Julianna Devaney, Morgan Hogans, Brian Eldredge, and Oliver Schmanke (Oct. 23).

The run time for A Doll's House Part 2 is approximately 90 minutes with no intermission.

The show contains adult language and is recommended for mature audiences.

 In accordance with Auburn University's current policies regarding Covid-19, all audience members will be required to wear face coverings when inside the theatre.


Talkbacks
Following each performance, there will be a brief post-show discussion with the cast to engage in discussion around the performance and learn more about the production.

 
Buy Tickets
Tickets for the staged reading of A Doll's House Part 2 are free and open to the public!  


For more information, go to Department of Theatre and Dance's Ticketing Page.


Showtimes:

Thursday, Oct. 21 at 7:30 p.m.
Friday, Oct. 22 at 7:30 p.m.
Saturday, Oct. 23 at 7:30 p.m.


Box Office Hours:
•    Monday–Friday: 8:00 a.m. – 4:45 p.m.
•    On Saturday evening performances: 6 p.m. – 8 p.m.
•    For matinee performances: 1 p.m. – 3 p.m.


Or call the box office: 334-844-4154


A Doll's House Part 2 is presented by arrangement with Dramatists Play Service, Inc., New York.
Related Articles
---