The rhetoric and composition track offers in-depth study of key theoretical and methodological approaches to rhetoric and composition studies, with an emphasis on writing pedagogy and rhetorical analysis. You'll develop teaching, writing, and research skills reflecting the developments in the field of the last few decades.
Our graduates are currently employed as teachers at all levels of education. Graduates with an MA in rhetoric and composition are also qualified for positions as writing instructors and tutors, government lobbyists, advocacy campaign planners, education policymakers, school administrators, curriculum designers, and researchers and analysts for think tanks. Many of our graduates have also pursued doctoral degrees.
Course Requirements (32 Hours)
Three major area courses (ENGL 7040: English Composition Issues and Approaches, ENGL 7050: Studies in Composition, and ENGL 7300: Rhetorical Theory and Practice) (9)
One literature or creative writing course (3)
One technical and professional communication or linguistics course (3)
One technology and culture, globalism, sustainability, or diversity course (3)
Two courses in a coordinated minor, chosen from courses in English or another discipline relevant to the student's professional and academic goals (6)
Two elective courses in English (6)
ENGL 7940: Teaching College English (2)
In addition to completing the required course work, students must successfully complete a portfolio and pass an oral examination based on the portfolio. They also must demonstrate reading knowledge of one foreign language.
Rhetoric and Composition Portfolio
Your portfolio displays your knowledge of the field and serves as a representation of your professional identity, experiences and goals. It should include the following artifacts, although you may choose to include additional artifacts with the approval of your committee and/or advisor:
An introductory memo of roughly 2000 words. This memo will reflect on and frame the work featured in your portfolio, explaining how it represents your identity as an emerging professional. You should address three questions: (a) Based on your coursework, what do you see as the major issues in rhetoric and composition studies as a discipline? (b) How does the work you have presented in this portfolio address those issues? (c) How does the work in this portfolio articulate a coherent, if burgeoning, professional identity?
An updated résumé or curriculum vita.
A teaching portfolio containing:

A statement of teaching philosophy of no more than 500 words
A brief introductory statement and representative materials from each of the courses you've taught, such as a syllabus, sample assignments, and/or in-class activities.

One revised sample—print or digital—of a substantial writing project from one of the major area courses: ENGL 7050: Studies in Composition, ENGL 7040: English Composition Issues and Approaches, or ENGL 7300: Rhetorical Theory and Practice. For this project, you will also include a short reflective analysis of no more than 300 words that explains your goals for the project and your revision process.
A minimum of one additional writing project—print or digital—relevant to a specialization in rhetoric and composition studies. You should also include a short reflective analysis of no more than 300 words that details the significance of this project. This project may be one of the following:

designed document
website
grant or project proposal
conference proposal or presentation
materials relevant to future employment or graduate work
Contact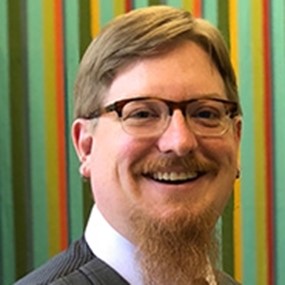 Derek Ross
Professor
Director of Graduate Studies
dgr0003@auburn.edu