The most common form of financial aid in the English graduate program is the graduate teaching assistantship (GTA). As a GTA, you receive vital professional training and improve your teaching skills throughout your academic career at Auburn. Master's students may hold a GTA for two years; PhD students may hold a GTA for up to five years.
Master's-level GTA
First-year Master's students serve as teaching assistants for our core literature classes in American, British, or World Literature. Working under the guidance of an experienced faculty member, students assist with grading for the course and lead two small, weekly discussion sections of 15 students. As part of their training to teach literature and composition, students take ENGL 7940: Practicum in Teaching College English in the fall and spring semesters. The practicum focuses on teaching literature (fall semester) and composition (spring semester). 
Second-year Master's GTAs teach three courses of their own in our composition program: typically, two sections of ENGL 1100 in the fall and one section of ENGL 1120 in the spring. The maximum class size for first-year composition courses is 25 students.
PhD-level GTA
First-year GTAs in our PhD program teach three courses in our freshman composition sequence over the course of the year. In the second year, PhD students are eligible to increase their workload to four courses for a proportionally higher stipend. Third-year PhD students in literature may expand their teaching responsibilities to include our core literature sequence, which features surveys of British, American, and world literature. With additional training, advanced doctoral students have opportunities for professional development as teachers in specialized writing classes, including business and technical writing. By the end of their PhD studies, students will have developed a diverse teaching portfolio that includes both parts of our first-year composition sequence; survey courses in their area of expertise, whether British or American literature; and one or more sections of world literature.
Stipends
Auburn University offers a highly competitive stipend for first-year GTAs. Need-based financial aid is also available through the University Financial Aid Office.
Fellowships
The Department of English offers fellowships to outstanding first-year applicants. At the PhD level, as much as 50% of our incoming class typically receives fellowship offers ranging from $5,000 to $10,000 on top of their GTA stipend. African-American students in our PhD program can also be nominated for one of the President's Office Graduate Opportunity Fellowships, which adds $10,000 to the support provided by the department. Doctoral students in English have also received the Graduate School's $4,000 Merriwether Fellowship in a university-wide competition. At the master's level, we offer fellowships of $1,500 and $4,500 to our most highly qualified applicants.
Positions with the Office of University Writing and Miller Writing Center
The Office of University Writing and the Miller Writing Center employ graduate students in a number of positions. They offer administrative assistantships as well as hourly pay for tutoring, working on their longitudinal research project, managing websites, and other special projects.
Contact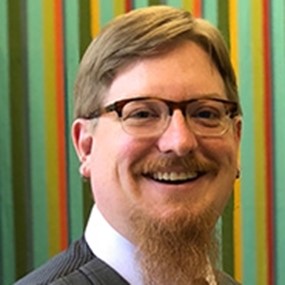 Derek Ross
Professor
Director of Graduate Studies
dgr0003@auburn.edu