Searching for a career after all of the fun of your undergraduate experience can be daunting. Luckily, a degree in English provides a flexible, marketable preparation for employment in a variety of positions. Employers everywhere are searching for students with the skills you will have gained in your English studies at Auburn.
Potential careers include:
Writer
Marketing director
Editor
Advertising executive
Technical writer
Social media coordinator
Communications specialist
Attorney
Teacher
Clergy
Copywriter
Author
Advertising executive
Journalist
---
Internships
An internship allows you to apply the reading, writing, analysis, and research skills developed in the English program to the workplace while receiving supervision for performing job-related tasks. The practical experience and networking skills you can gain through an internship will prove invaluable as you seek employment following your college career.
With the approval of the coordinator of undergraduate studies and under the supervision of an English faculty member, you can arrange to complete an internship in English studies at a cooperating agency, business, school, or other suitable place of employment. Submit an internship form to the coordinator of undergraduate studies by no later than 10 days prior to the semester before the internship is to take place.
For help with your résumé, internship/job placement, or general career advice, contact:
CLA Office of Career Services
308 Tichenor Hall
Auburn University, AL 36849
hireCLA@auburn.edu
Phone 334-844-4026
Make an career advising appointment through Advise Assist.
---
Other Undergraduate Career Resources
On the Web
Career Guides in Print
Bolles, Richard Nelson. What Color is Your Parachute?  A Practical Manual for Job-Hunters and Career-Changers.  Berkeley, CA: Ten Speed Press, 2009. At RBD Library
Camenson, Blythe. Great Jobs for Liberal Arts Majors.  New York: McGraw Hill, 2007. At RBD Library.
Curran, Sheila and Suzanne Greenwald. Smart Moves for Liberal Arts Grads: Finding a Path to Your Perfect Career.  Berkeley, CA: Ten Speed Press, 2006.
DeGalan, Julie and Stephen Lambert.  Great Jobs for English Majors.  3rd Ed. New York: McGraw Hill, 2006. At RBD Library.
Giangrande, Gregory.  The Liberal Arts Advantage: How to Turn Your Degree into a Great Job. New York: Avon, 1998.
Lemire, Timothy. I'm an English Major – Now What?How English Majors Can Find Happiness, Success, and a Real Job. Cincinnati, OH: Writers Digest Books, 2006.
Graduate and Professional School Resources
Auburn University Graduate School:  Explore graduate programs at Auburn University.
Gradschools.com:  Helps prospective graduate students find graduate programs by field and location.
Graduateschooltips.com:  Discusses how to choose a graduate program, financing graduate school, and admissions processes.
Law School Admission Council:  Learn about law school programs and the Law School Admission Test (LSAT).
U.S. News and World Report Best Graduate Schools:  Ranks graduate programs at U.S. universities.

Contact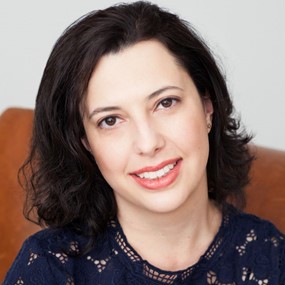 Anton DiSclafani
Associate Professor
Director of Undergraduate Studies
abd0025@auburn.edu