In the creative writing track, you'll receive an in-depth education in the writing and revising of poetry, fiction, and creative nonfiction. You'll be guided in developing an original voice, knowledge of the craft of writing, and the ability to read classic and contemporary models of published work from a writer's perspective. Our courses are small, interactive writing workshops that combine attentive discussion of your original work with an emphasis on reading critically to observe and understand the elements of literature.
You'll work toward developing and refining a portfolio of fiction, poetry, and/or creative nonfiction. This final portfolio is presented to an advisory committee for approval before graduation. You'll also be invited to participate in sharing work from this portfolio in a graduate reading that completes your semester.
Please be advised that all of the writing turned in for workshop should be written during your time at Auburn, and that you will generate new work for each course. (Turning in revisions for subsequent workshops is not allowed.)
Genre fiction - which includes Young Adult, Horror, Fantasy, etc - is also not permitted in workshop or in your portfolio. Fiction that pushes against the boundaries of genre fiction (speculative fiction or fabulism), or interprets them in interesting ways (like the work of Kelly Link, Ted Chiang, Clare Beams, Helen Oyeyemi, Lesley Nneka Arimah, Kevin Brockmeier, Rivers Solomon, Angela Carter, Victor Yu, Octavia Butler, Carmen Maria Machado, among others) may be allowed, but please discuss standards with your professor before turning in work.
Other opportunities for our graduate students in creative writing include serving as editors for the Southern Humanities Review, a nationally recognized literary journal. We also encourage you to attend and present at the Association of Writers and Writing Programs (AWP) national conference.
Many of our graduates go on to attend MFA and PhD programs, or pursue successful careers related to writing.
If you are interested in the creative writing track, consult with the director of graduate studies.
Course Requirements (32 Hours)
Three major area courses (ENGL 7130: Fiction Writing, ENGL 7140: Poetry Writing, ENGL 7120: Creative Nonfiction—students are allowed to repeat any of the above) (9)
One pre-1800 literature course (3)
One technical and professional communication, rhetoric and composition, or linguistics course (3)
One technology and culture, globalism, sustainability, or diversity course (3)
Two courses in a coordinated minor, chosen from courses in English or another discipline relevant to the student's professional and academic goals (6)
Two elective courses in English (6)
ENGL 7940: Teaching College English (2)
In addition to completing the required course work, students must successfully complete a portfolio and pass an oral examination based on the portfolio. They also must demonstrate reading knowledge of one foreign language.
Creative Writing Portfolio
Portfolios must include the following:
A 10-12 page craft essay which includes the following:

An explanation of the thematic concerns evident in the portfolio.
A discussion of the stylistic techniques employed in the portfolio.
An analysis of revision of one poem, short story, or essay in which you give detailed examples of both line level and larger, thematic revisions to the piece.
A description of the texts and authors that have shaped the writer's work, and the portfolio, specifically.

An updated résumé or curriculum vitae.
A 30-50 page portfolio of creative work. The portfolio itself may be composed of short stories, poems, essays, or a mixture of the above. Much of this work will have been initiated in classes at Auburn, although it will be significantly revised and developed for the portfolio.  
A brief writing project. These can be one or more of the following:

A thousand-word artist statement
A teaching statement
Sample syllabi and lesson plans
A book review
The decision to mix genres should arise from a discussion between the advisor and student. Because we don't yet offer courses in drama, or screenwriting, the addition of these genres will be left to the discretion of the advisor.
Contact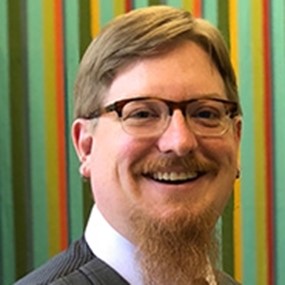 Derek Ross
Professor
Director of Graduate Studies
dgr0003@auburn.edu