Young Alumni Spotlight: Bailey Smith '18, Producer for Apple Music Country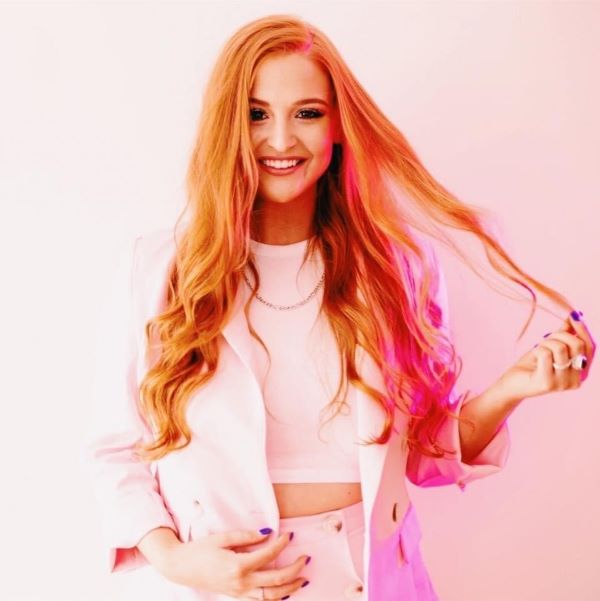 Bailey Smith's dreams of working creatively within the music industry have landed her a career with Apple Music Country in Nashville, TN. Smith '18, from Phenix City, AL, was extremely involved during her four years at Auburn and continues to value the skills she learned during her time as an undergraduate. In this interview with Elizabeth Phillips, Smith talks about working in the music industry and the obstacles associated with working remotely.

What was your major, and what are you doing now?
I was a media studies major with a minor in creative writing. I am a contracted producer for Apple Music Country.

What was your first job after graduation and how did you get it?
My first job after graduation was at a syndicated radio show on Music Row in Nashville. I stayed in contact with the radio host and ended up getting an internship there in the summer of 2017. I was hired to work for them full time in October of 2018 as an assistant producer.

When were you offered the job in Nashville? 
I was contacted in March of 2020 about being offered the position with Apple Music Country, by a recruiting company. A friend of mine from Auburn was asked if she knew anyone in the music business who was looking to potentially change jobs, and she threw my name out. I also had someone reach out to me on LinkedIn for the same position.
What is the most exciting part of your job?
Probably getting to interact with other creatives. I love hearing different perspectives and working to achieve a similar goal. We have a great team, which makes work feel less like "work." Or just being in the studio conducting recording sessions and interviews.

What is the most difficult part of your job?
The most difficult part of my job has been adjusting to working from home during the pandemic. I am an extremely extroverted person. I truly get my energy by interacting with others. It has been an adjustment learning to effectively communicate without being face-to-face.
What do you miss most about Auburn?
I miss having all of my best friends with me 24/7. It just felt like a sleepover every night. There are so many social aspects of college that are hard to find when you get outside of that bubble. Oh, and Sky Bar.

Have you been back to Auburn since you graduated? If so, what surprised you the most about changes on and around campus?
Yes, I have! My family lives about 30 minutes south of Auburn, so I have been back multiple times. There have been so many changes made to campus and the surrounding area. I can't wait to come back and visit soon!

What was your favorite class at Auburn?
Writing, television, and film or film studies. A lot of the classes I took for my major and minor were super exciting. I really wanted to pursue a career that I would enjoy and would have creative freedom, and all of my classes were indicative of that.

How did you decide you wanted to go to Auburn as a freshman?
Being an Auburn fan, it was sort of a no brainer. It always felt like my home away from home. I couldn't imagine spending my four years anywhere else.

What is the biggest difference between the classes you took at Auburn and the career world?
There is definitely a huge difference in the classes I took at Auburn and the real career world. My classes were all super creative, but also structured. There is substantially more freedom in the real world. Practicing time management and maintaining a sense of self-awareness have been an immense asset in my career.

What does an average day in your life look like?
An average day in my life looks a little bit different than it will a year from now. Due to the pandemic, I am working from home with two other roommates and a dog. Needless to say, we are getting super close. My day-to-day for work consists of actively ensuring our shows make it to air, attending recording sessions, conducting interviews, editorially revising shows, writing scripts, communicating with talent, and starting every morning with a little cold brew!

What were you involved in on campus at Auburn?
On campus, I was involved with a Panhellenic sorority, Dance Marathon, High School Leadership Conference, Welcome Week as marketing director, Auburn Alumni Association, and University Program Council.

Is there anything you wish you would have gotten involved in earlier (clubs, internships, professional organizations, etc.) that you think would have helped you in your career?
For sure! I wish I would have gotten involved with Camp War Eagle.
What were you involved in that helped you in your career?
Absolutely! The University Program Council had a huge influence on who I am today. UPC's main goal is to provide an opportunity to develop experience in event planning, management, and marketing. However, my experience with them went far beyond the surface. UPC demonstrated an appreciation for various cultures and introduced me to some of my lifelong friends. Meeting people from different walks of life and having the opportunity to truly bond with them is something I have carried with me throughout my career. Valuing human connection and honest communication, UPC was the place to help that flourish. The assets acquired with UPC have been vital for me in the workplace and effectively communicating with others.

Who has been your biggest mentor?
Professionally, probably my boss from my first internship. He was always super honest with me about the music industry. Personally, always my mom.

What is the thing you are most proud of up to this point in your career?
Just reflecting on how far I've come since my 2017 internship to now. Working for one of the most prestigious companies in the world and being trusted with creativity within that corporation. Producing for artists like Luke Bryan and Tim McGraw has been surreal.

What has made Nashville feel a bit more like home?
I think creating lasting relationships and new experiences in Nashville has made it feel more like home.

What advice would you give someone who wanted to pursue a career in the music industry?
I know everyone says this, but NETWORK and BE YOURSELF. Form real relationships and connections with people without any expectation of getting something in return.


Related Articles
---