Alumni Spotlight: art graduate Teil Duncan '10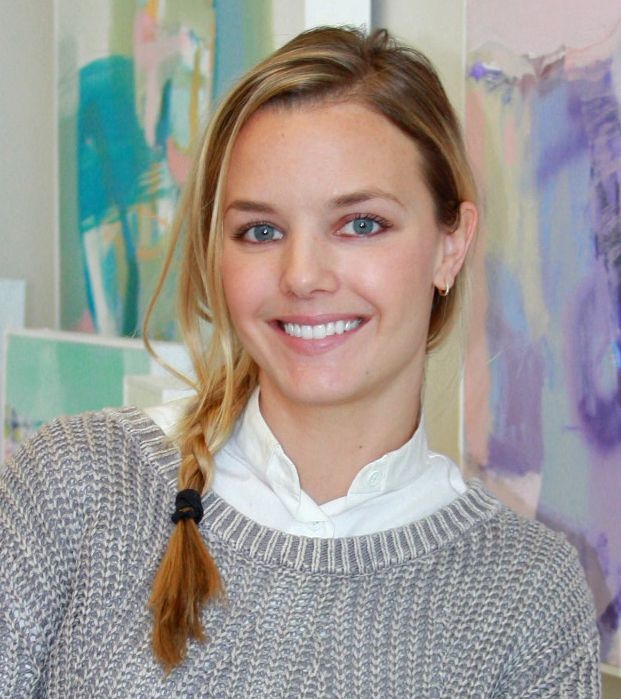 In our interview with art alumna Teil Duncan, '10, she relives her many hours spent at Biggin Hall, how she discovered a passion and talent for art, and why she likes to stay connected to her alma mater.
"When I was in the eighth grade, my art teacher noticed a skill in me for art. So he encouraged me so much to pursue art, and art class is where all my time went during my high school years. When it was time to choose a major senior year, it was a pretty easy decision. Why not major in art?" Duncan said.
Duncan's studio is located at The Cigar Factory—a contemporary restored building in Charleston, South Carolina, where she and two other artists share space. "After I graduated from Auburn, I walked away with an art degree and immediately moved to Charleston. At the time, the economy was pretty bad, so the job opportunities were a bit limited. I worked a few odd jobs the first year, but I was always painting on the side and always working on commissioned jobs for extra income."
Duncan said she stumbled upon a studio workspace in downtown Charleston, and it changed everything for her. "I was blown away that all of these young people were making art for a living. So I quit all of my jobs and I got a studio and I just started painting every day, all day."
Duncan said she spent half her time working on commissions, and the other half experimenting with her art. "I was painting all the different subjects I wanted to try until something worked. And that took a couple of years, and it was filled with doubt and questions and asking myself, 'What am I doing?' 'Is it smart to do this?' But eventually something kind of worked one day."
What ultimately worked for Duncan was painting figure studies. "I painted a small collection, and I just loved the cohesion of them and so from there it was like a style was finally established. And then I started using social media to market myself. So from there everything grew organically."
Duncan's work is highly sought after and sells out frequently. She has been featured in numerous magazines for her talent, and she is quick to share the spotlight with Auburn. "I would give credit to Auburn because had I not had a formal art education, I think my art would be very one dimensional. It would just be about what I wanted to paint, and what I liked, and taking a little bit here and a little bit there from other artists. But the professors encourage students to work in different materials and experiment, exploring different conceptual aspects. 'What is this art trying to say?' 'How is this new?' 'Who are you referencing?' So without all of that, the formal education, I think my actual product would be a bit watered down, one dimensional. Maybe uninteresting even," Duncan said.
As most art majors often do, Duncan spent a lot of time in Biggin Hall as a student."Probably twice a week I would, in between my classes, walk across the street to Toomer's Drugstore and just sit down and have a hot dog and a Coke and a bag of chips, and you're right in the center of Auburn, right in the middle of everything, and it was a guilt-free hotdog. I enjoyed it every week, and now I don't touch them but I sure enjoyed them at the time."
Duncan, who is from Columbus, Georgia, says she doesn't visit Auburn as often as she'd like, but she still values the connection to her alma mater.
"It's so important for the students to see where people are now. To answer the questions, 'How did Auburn shape your path?' and 'How did you turn what you were passionate about into a career?' So that's crucial, and it could be inspiring, it could spark new ideas for the students, so it's a great opportunity for me to share what I've taken from Auburn and offered to the world."
Related Articles
---