Arnecia Walker's path to Peloton and corporate recruiting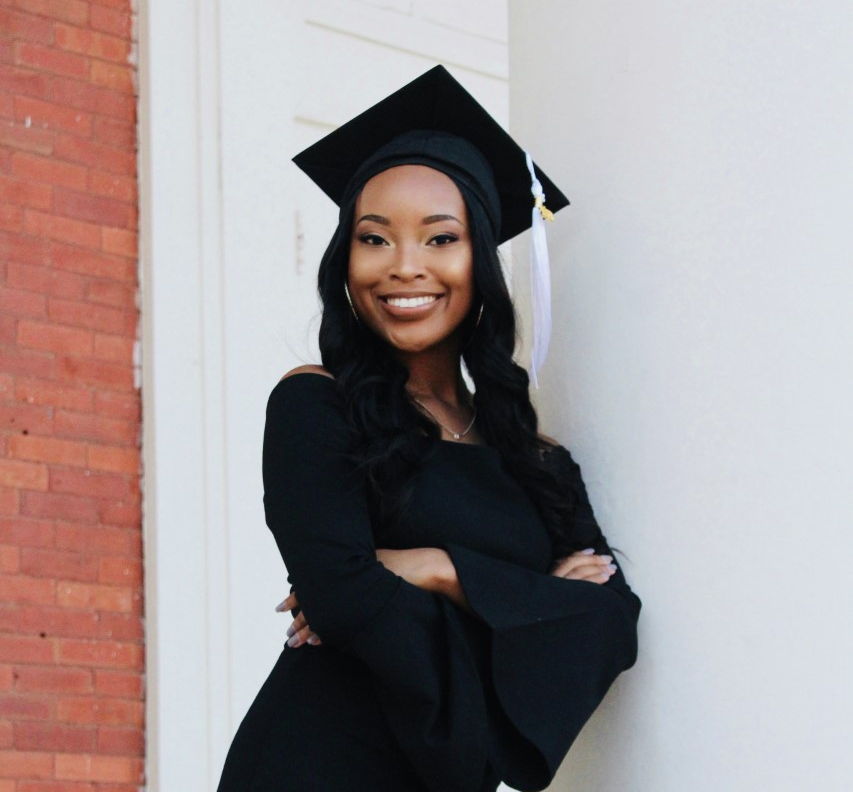 Arnecia Walker is passionate about recruiting, but she didn't know that before attending Auburn University. While working as an athletic recruiter for the Tigers—where she hosted top football prospects and their families while also working closely with the coaching staff to provide the best on-campus experience for the recruits and their families—Walker knew she wanted to find a way to make recruiting her career. She changed her major to communication, and after graduating in 2018, she has found her way to a corporate recruiting position with the fitness equipment company Peloton. 

To learn more about Walker, read her interview below:

Would you please tell us about yourself?
I am originally from a very small town called Anniston, Alabama, but when I was about nine years old, I moved to Chattanooga, Tennessee. Prior to graduation, I accepted a job working in talent acquisition in Dallas, Texas. A few weeks after graduation, I made the big move, which was probably one of the scariest things I've ever done because I knew absolutely no one, but I don't regret it all. Once I made the big move, I decided to pursue my hobby of content creation for YouTube, where I talk about my experiences in Dallas and my everyday life. YouTube has definitely allowed me to get out of my comfort zone and learn about different types of filming equipment and software. I recently accepted a new role at Peloton working in corporate recruiting, which is super cool and exciting!

What made you decide to attend Auburn?
I believe it was my sophomore year of high school when I started to think about what college I wanted to attend. My first-time visiting Auburn was for cheer camp during high school, and I fell in love with the campus and the atmosphere. I began to do more research and started to focus more on my academics to ensure that I was accepted. Auburn was the only college I applied to because I just knew it was for me.

How did you choose your major?
Coming into Auburn, my major was elementary education. I decided to change my major to communication because of the endless career options that are associated with communication. Auburn's curriculum is very unique, and I find that the lessons I learned are applicable to my everyday life.

What was your Auburn experience like as a student?
The majority of my time at Auburn was spent at Jordan-Hare because I was an athletic recruiter. I am so happy that I had the opportunity to work closely with the head coaching staff and personnel. Although being an athletic recruiter required a lot of hard work, it was very rewarding.

What is your favorite memory or tradition at Auburn?
My favorite memory was the 2017 Auburn/Georgia game. We beat Georgia 40-17, and they were ranked #1 at the time. The atmosphere in the stadium that night was insane!

What was your career path after graduation? And do you feel your Auburn experience helped prepare you for that path?
My career path changed while in college. Once I changed majors, I was interested in becoming a sports reporter; however, I knew that was not my passion. I never once said "I want to work in talent acquisition, while in college," but I knew that I wanted to be in a position where I could help make a difference in others' lives and right now, that is helping individuals kickoff or make a change in their career. I do feel my Auburn education helped prepare me for my career because at Auburn, I was challenged in many different aspects, which allowed me to develop a strong work ethic. As a communication major, I was able to diversify my courses to ensure that I would be prepared for any career path I chose.

Could you please tell us a little about what you do, or what a typical day might look like for you?
Because of COVID, my everyday life is pretty different. I am now working 100% remotely, which has its pros and cons. Working in recruitment at Peloton, my days vary, some are busier than others. I work very closely with recruiters and hiring managers to coordinate the corporate interviews that take place. Peloton is such a great company and I am happy to have joined.

Why is it important to stay connected to Auburn?
The Auburn Family is huge and many opportunities may arise, if you stay connected.

What advice do you have for those looking to work in your field?
Internships and organizations are very helpful to have on your resume. I know that during my interviewing processes, a lot of the companies were interested in my time as an athletic recruiter. There's always a way to make yourself more marketable when you have completed one or two internships and participated in campus organizations.

How has the pandemic affected you?
Due to the pandemic, I was placed on an unpaid temporary leave of absence at my first job that brought me to Dallas. It was the scariest thing that could have possibly happened because my salary was just taken away from me with no warning. The beginning was very rough, but I took the time to just focus on myself. I also prayed a lot because I just did not know what was next for me. Once I stopped stressing, the opportunity with Peloton came about. I was so excited, and a weight was lifted off my shoulders when I accepted the position.
Related Articles
---