Joe Wachter '22 'works hard, fears less' at Next PR in Chicago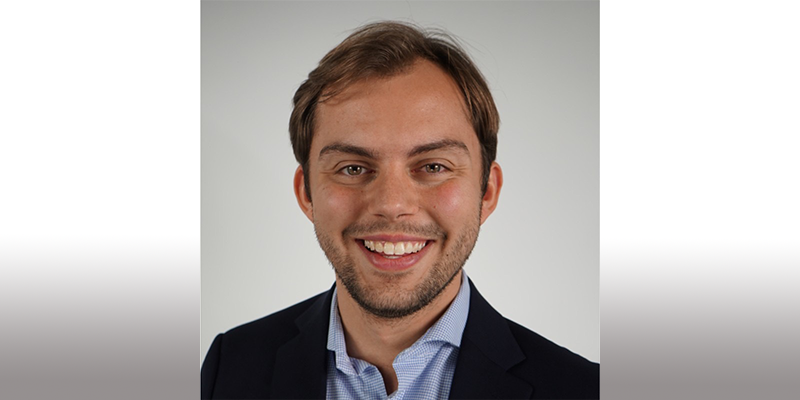 After graduating, public relations alumnus Joe Wachter immediately put his liberal arts foundation and high-impact learning experiences to use as a public relations fellow for Next PR in Chicago.
His key to success? "Work hard, fear less."
"I had a very hard time believing that I deserved to have the job that I wanted because I was scared that there was someone better than me for the role or that people more established than me didn't think I was good enough," Wachter said. "This fear was oftentimes what kept me back from asking the question I wanted answered or going after an opportunity that would lead me somewhere. It doesn't matter where you are in life, if you work hard, you will fear less."
Next PR is a nationally recognized firm named to PR News' "Agency Elite Top 100" list. As a public relations fellow, Wachter is responsible for building media relations, including connecting with reporters and distributing information on clients' behalf.
Wachter said Auburn's public relations program gave him the opportunity to combine his skills and love for communication and apply them in a productive way. That foundation, and a helpful network of other Auburn alumni, helped him land the job at Next PR's Chicago office.
"Networking is not hard when the Auburn family is always looking to give a hand," Wachter said. "The classes I took at Auburn did as good a job as possible to prepare me for what I do now. There are certain things that you just don't learn unless you do them (as I am learning now), but I was given a strong foundation with things like writing skills, data comprehension and a fondness for learning. The biggest thing that Auburn PR has done for me personally was instilling a love for being around people."
At Auburn, Wachter was a member of the Public Relations Student Society of America and served as the head of photography and content creation for The Oaks Agency, Auburn's student-run public relations firm.
Wachter is also a freelance photographer, which over the years has helped him build important client relations skills.
"Auburn has a ton of extracurricular activities that helped to prepare me for my career," Wachter said. "Namely, I was very active with the Oaks Agency, which gave me some of the best real-world experience in PR in my undergrad. My time as a photographer also helped me to build a lot of the soft skills I use every day, specifically people skills, and I'm glad I practiced when the stakes were low."
For more information about Public Relations at Auburn University, visit here.
Related Articles
---