Biosystems engineering and sustainability, a win-win for Kiara McDonald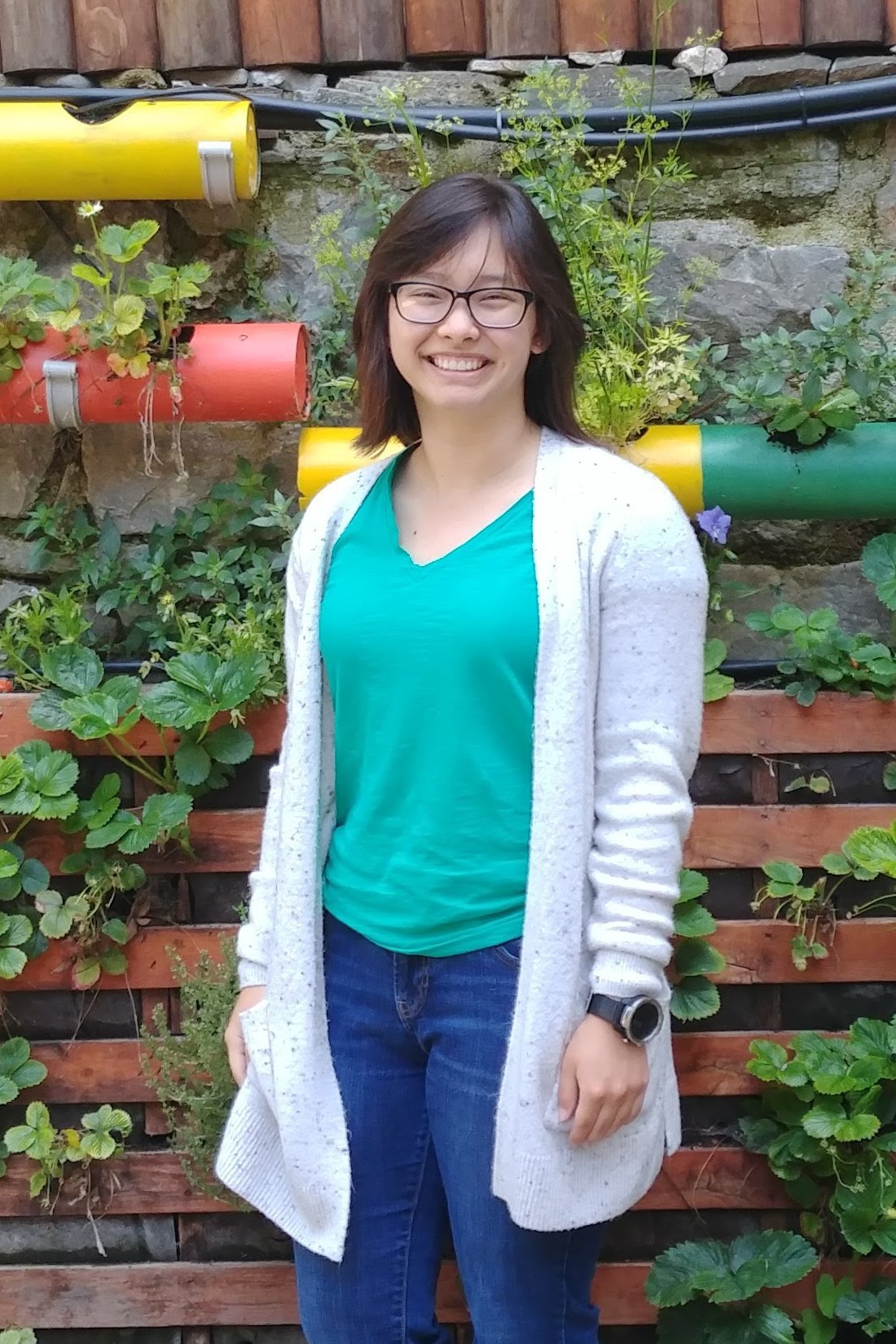 Kiara Macdonald, a senior, is a native of Auburn and comes from a family of engineers. She is forging her own path as a biosystems engineering major with a minor in sustainability. Thanks to the versatility of Auburn University's many offerings, she is able to combine two fields that interest her most - environmental sciences and engineering. 
In our interview, below, we talked with Kiara about her Auburn education, taking the leap to study abroad, and her future plans. 
How did you decide on your major? And how did you choose Auburn?
My family is an Auburn family. Both my parents attended Auburn University and my oldest sister graduated from Auburn as well. I originally thought I would follow in the footsteps of my uncles who studied electrical engineering or my mom who has her degree in chemical engineering. However, rather than follow in cookie cutter style, I decided to research different fields to see what interested me. Along the way, I found biosystems engineering that combined engineering and environmental sciences, which sounded like a win-win to me.

What do you want to do when you graduate?
After graduating with my bachelors degree, I plan on earning my master's degree related to environmental engineering and/or sustainability engineering. I would then like to work for an engineering firm that prioritizes sustainable urban development. Over time, I wish to return to school to earn either a PhD in continuation of my masters or a PhD in higher education studying sustainability education in STEM. My end goal is to become a professor at a four-year institution.

What has been your favorite class? And why?
It is hard to pick a favorite class because I am learning so much each year. I will say the class that helped shape my college career was First Year Seminar: Live Green, Save Green. Live Green was my first introduction to sustainability. I was also able to connect with like-minded people and have made some lasting friendships. By spring semester of my freshman year, I was enrolled in introduction to sustainability and was declaring my minor in sustainability studies. In spring of 2020, I took the sustainability capstone class which was the last step to complete my minor.
What is something people often misunderstand about sustainability?
The goal of sustainability is more than simply helping the environment. It is also about supporting communities, building economies, and preserving personal health and well-being. A sustainable solution often looks at the long-term effects in all the areas as opposed to short term gains in one area. Considering the social, the economic, and the environmental factors of a solution is what makes sustainability so unique, and why it is important to bring people together from all backgrounds to work on an interdisciplinary team.
Favorite memory, so far?
Before college I never considered traveling outside of the country, let alone living outside of the country. Before long I started saving to go on a study abroad, and in summer 2019, I found myself in Pamplona, Spain, studying sustainable technologies and practices. At first, I was terrified to leave everything I had known, but I knew I needed to break out of my comfort zone and experience something new. There were beautiful sights and delicious foods all wrapped in an awe-inspiring culture. I made some wonderful friendships when I was there. Some of us even meet back in Auburn for potlucks when we have a chance. The experience was worth every penny and more.
What has been the most surprising thing you've learned at Auburn? 
Everything you do and everything you learn connects and has a purpose. As students at some point or another we think, "What is the point of this class?" I know I have asked myself the same question, yet I surprise myself time and again with how much I rely on my former classes. It may come up in a formal way. For instance, when I am writing a report or interviewing for a job. Other times it may be in normal conversation with friends. You may not recognize it, but you learned something. You have challenged yourself. The most important lesson I have learned from my time at Auburn is that if you want to grow, you need be willing to push yourself. But you also need to know that it is okay to fail. The important thing is you get back out there, and you try again. By getting back up, you become resilient.
Tags: Students Interdisciplinary Programs Academic Sustainability
Related Articles
---