Students spend day at Alabama State House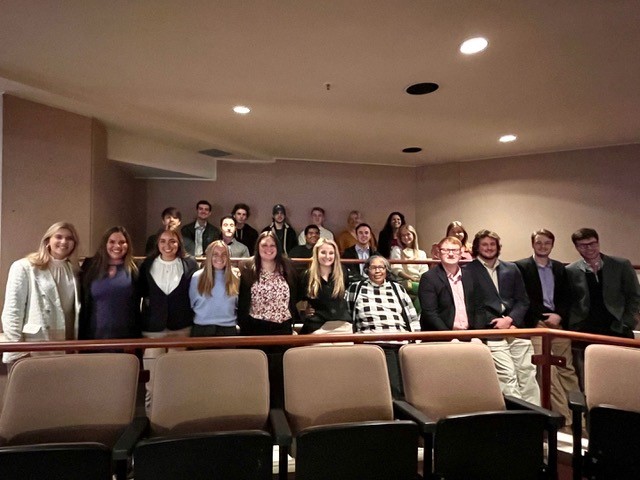 Students from Noemí Oeding's State Government and Policy course at Auburn University recently had the opportunity to spend the day at the Alabama State House as guests of Representative Jeremy Gray (D-83rd district). The students toured both the House and Senate chambers, and even got to push the button to "vote" on proposed legislation. They spent the morning listening to guest speakers from both sides of the aisle, including Rep. Debbie Wood (R-38th district), Rep. Joe Lovvorn (R-79th district), Senator Robert Stewart (D-23rd district), Senator Bobby D. Singleton (D-24th district and Minority Leader), experiencing how the state government actually works. They also heard from nonpartisan and support staff, including Paula Green from the Legislative Services Agency, and Drew Harrell, Director of Legislative Affairs for Governor Ivey. After lunch, the students sat in on the legislative session, and were recognized from the House floor—which acknowledged them with a resounding "War Eagle!" It was an excellent day of learning, and an example of the elevated student experience Auburn University strives to provide to their students.
Noemí Oeding is a Ph.D. candidate and graduate student instructor in the Department of Political Science.
Tags: Political Science
Related Articles
---