Faculty Spotlight: Allen Salerno, Department of English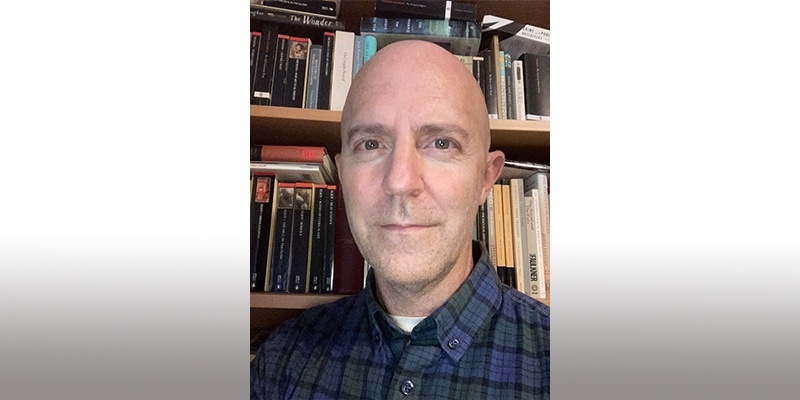 Allen Salerno, a senior lecturer in the Department of English, grew up and attended a small liberal arts school in Central Texas. Following his graduation, he migrated to Indiana to pursue a graduate degree. There, he focused on Victorian literature, particularly how the narratives of loss and domesticity provided avenues for Victorian writers to explore atypical forms of masculinity. Salerno's interest in LGBT literature and gender studies continues to be the focus of his research and something that he works to include in his classroom here at Auburn.

Salerno has always enjoyed literature, especially Victorian literature. As he explored various works, he began to notice many intense friendships between men that included an abundance of emotion and tenderness that were normalized within the plots. He found these relationships to be especially striking considering the time period in which they were being written. As a gay man himself, Salerno wanted to further explore Victorian literature and poetry from this perspective.

When asked to provide an example of loss being used as a way for writers to explore alternative forms of masculinity, Salerno discussed Tennyson's "In Memoriam." In this piece, the writer describes his best friend who died at a young age. Salerno explained, "This poem focuses on depicting the absence of someone who is dead. It is interesting because it includes the ideas of Victorian domesticity but with reflection on past intimacy with this friend. You get this strange story; even Victorian reviewers were like why is he writing about this other man like this. The intimacy is being magnified through language of loss; it becomes like a vehicle to talk about these atypical forms of masculinity."

Currently, Salerno teaches primarily the core English courses. He also recently taught an upper level "representation" course which focused on LGBTQ literature. Within these core classes, Salerno likes to use his interests to provide students with fresh material that will excite them. He explained that many of the students enrolled in these classes are not English majors and are coming to core courses in order to fulfill a graduation requirement. "One of my jobs as a core instructor is to emphasize the importance of having a broad set of skills. It is great that students are learning the texts that I have chosen but what they are really doing is strengthening their critical thinking skills, learning to think in an original way, and drawing conclusions. This is important because whether you are in education or engineering, you are going to need these skills."

Salerno said he tries to keep his classes interesting for both himself and his students. He wants to shake things up with different and engaging texts that will impact students. He explained, "I try to incorporate new material because I find them interesting and because I believe that they round out the class, it is fresher for the students and for me. If I get into a rut of just recycling the same old lecture, I get super bored and I think my students do, too."

When asked what he wants to students to take away from a semester in his classroom, Salerno said, "I want them to be swayed by my enthusiasm." He hopes that as students read a diverse set of stories throughout the semester they will grasp a better understanding of human nature. He further said, "I also want them to be excited because this is good stuff. It moves us. It is perplexing. It angers us. And those are good things because so often we read something to finish it or to extract the main idea but the big reason we are doing is to be affected by the work."

One obstacle Salerno finds with students is many hold the idea that literature has a forbidden quality to it. Many believe that there is a trick or secret meaning or that these works are outside of their expertise. He said, "There is nothing secret about reading, it is like data. I am not a math or science person, but it is like raw material and your job is to figure out how it all works together. The writer isn't hiding that data from you. You just read and try to make sense of it and draw conclusions. One of the ways that we get there is just being excited about what puzzles us."

In addition to his advice, Salerno provided a short list of recommendations for students looking to enter the literary world but unsure of where to start. He mentioned Kate Atkinson who has written a series of mystery novels, particularly her novel "Life After Life." He also recommended Colm Tóibín's fiction novels and Colson Whitehead's "Underground Railroad," and the fiction work of Patrick Gale, Daisy Johnson, and William Trevor. Salerno said that he often returns to Jane Austen and Charles Dickens. Lastly, he described Middlemarch by George Elliot as "really the best novel ever." As far as poetry, he recommended Elizabeth Bishop, Mary Jo Salter, Carl Philips, and Anne Carson.





Related Articles
---