Benson selected as directing fellow for Hawaii Performing Arts Festival
One of only three directors selected from international applicant pool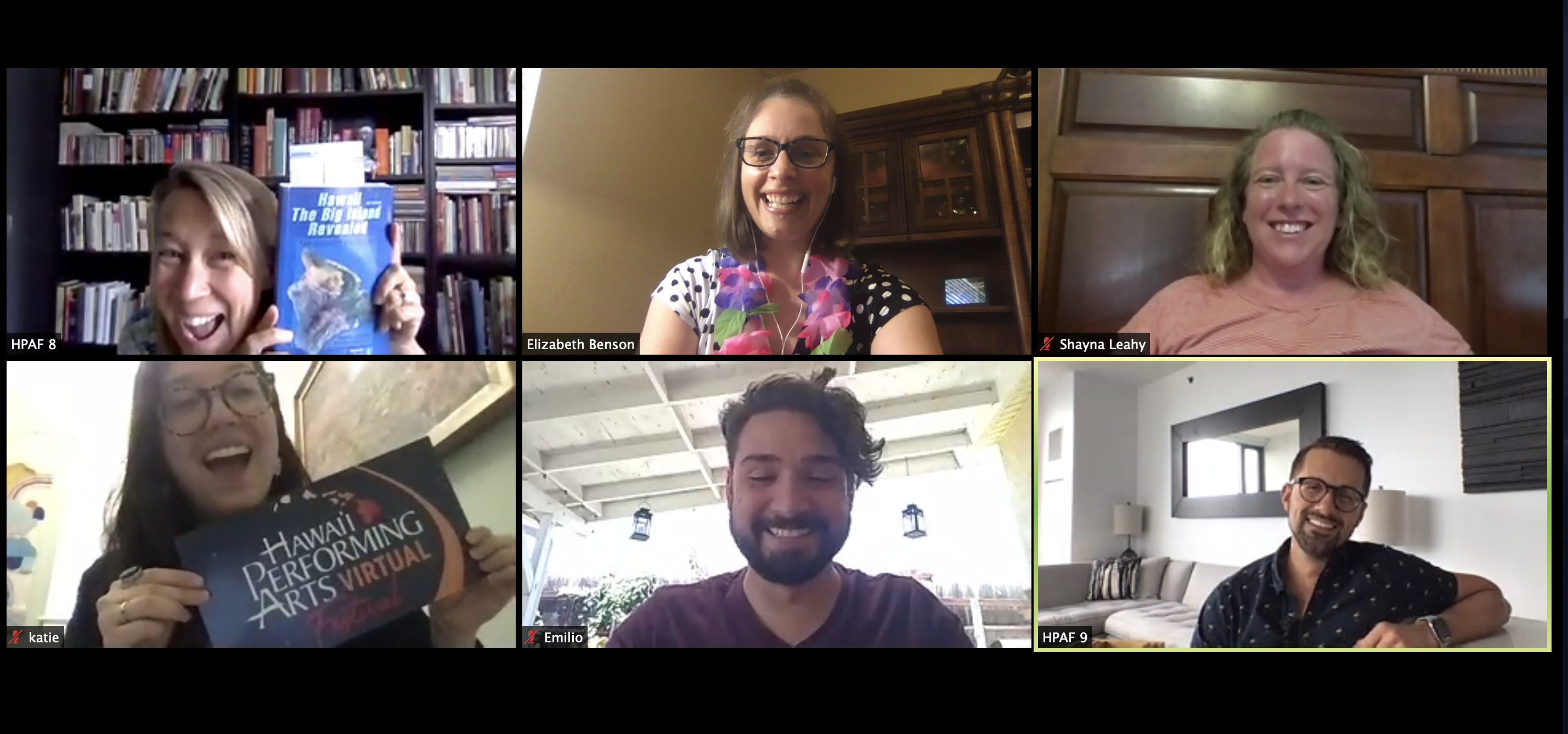 Elizabeth Ann Benson, associate professor and music theatre singing specialist for the Department of Theatre, was selected to assistant-direct "Carousel" with director Kathleen Belcher (The Metropolitan Opera) in Hawaii this summer. Out of an international pool of applicants, she is one of only three directing fellows in the Hawaii Performing Arts Festival (HPAF), and the only musical theatre directing fellow. HPAF fellows are selected young artists, who they believe to be on the verge of major careers as singers, collaborative pianists, and stage directors. Due to the pandemic, the festival's productions were deferred to 2021. However, HPAF decided to offer a virtual festival this summer. Directors, fellows, and participants have spent the last two weeks in virtual workshops, master classes, concerts, and competitions. The directing fellows have had the chance to refine their skills in preparation for next year, and to interact with all of the directors they will be working with next year.

"The virtual festival has been a great experience, and I'm so excited to continue the work in Hawaii next summer. I will be working on an all-female creative team to produce Carousel, which has one of the most beautiful scores in the repertoire, and also contains some uncomfortable content regarding domestic violence. HPAF is invested in utilizing musical theatre to spark difficult conversations and influence social change. At Auburn, our theatre department's mission begins with the statement, 'Theatre has the potential to foster dialogue, alter perceptions, and inspire social change.' I am very excited to carry Auburn University Theatre's mission forward on a national scale," Benson said.

Since 2014, Benson has served as music director and/or vocal director for 12 theatre department productions, including the inaugural Black Box Theatre production of "Nunsense" (directed by Dan LaRocque), the world premiere of "The Integration of Tuskegee High School" (written and directed by Tessa Carr), and Main Stage musicals "Chicago" (Chris Qualls), "Big Fish" (Chase Bringardner), and "Bring It On" (Dan LaRocque), most recently.
Related Articles
---