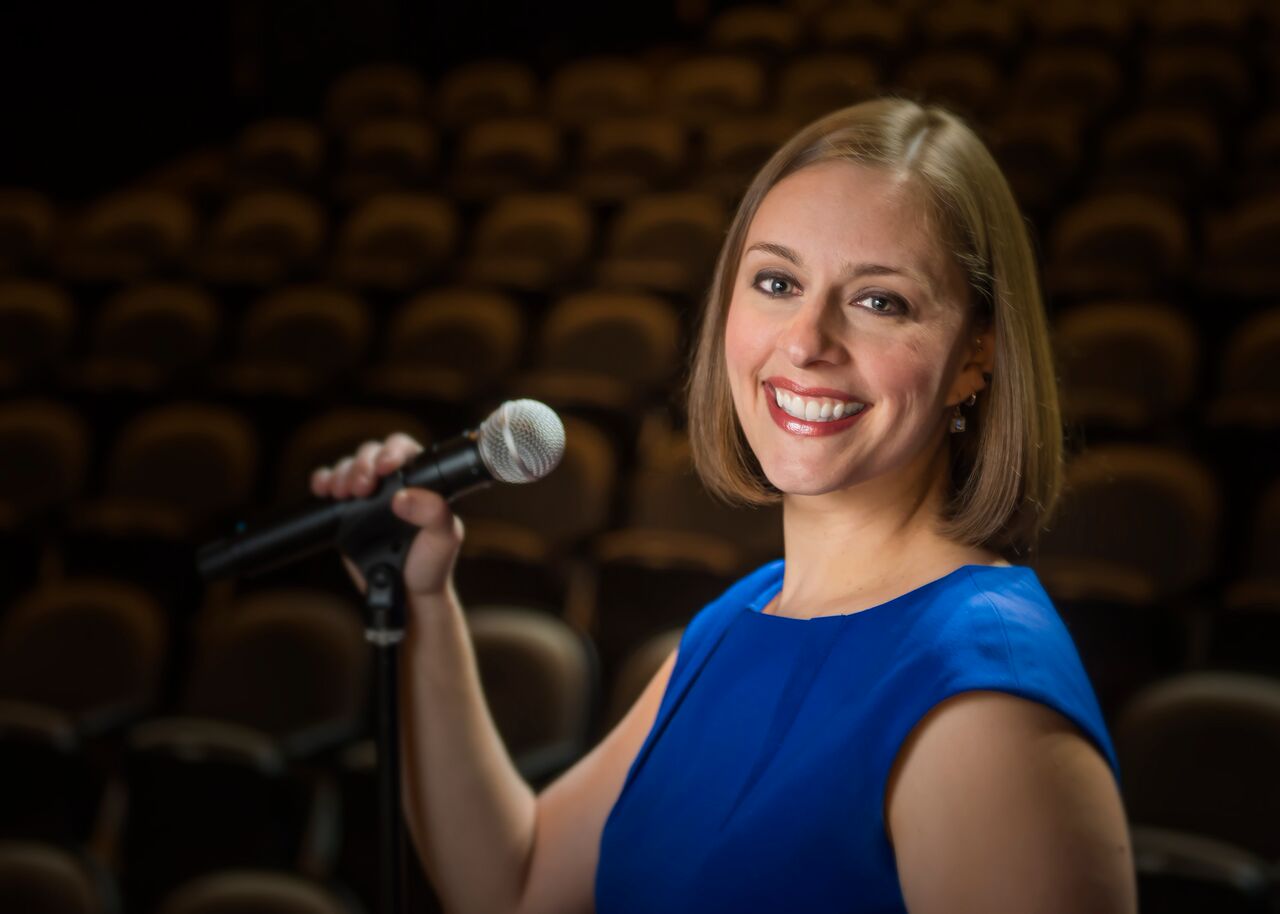 Elizabeth Ann Benson
Assistant Professor
211 Telfair Peet Theatre
(334) 844-6748
ebenson1@auburn.edu
Profile
Praised for her "delightful" (The Boston Globe) and "delicately compassionate" (Times Herald Record) singing, soprano Elizabeth Ann Benson is recognized as a dynamic and versatile performer. In her Carnegie Hall début, she created the title role of Lucy by Tom Cipullo, and her performance was acclaimed as "excellent" (The Big City). She joined the faculty at Auburn University after several years in Colorado, where she sang leading roles with Loveland Opera Theater, Luminous Thread Productions, and Coal Creek Theater of Louisville. Favorite roles include Áljana (A Little Princess), Hope (Anything Goes), and Jessie (Mahagonny Songspiel). She was a 2015 winner of The American Prize Chicago Musical Theatre Award, and made her solo début at Chicago's Symphony Center singing music by Rodgers and Hammerstein with the Chicago Bar Association Symphony. She was a special prizewinner in the 2015 G. Gershwin International Music Competition. In 2016, she was a national finalist in the American Prize Art Song competition.
Dr. Benson holds a master of music degree from New England Conservatory, and a doctorate from The City University of New York Graduate Center. Published in 2011, her dissertation is titled The Art Songs of Tom Cipullo. She is trained in Somatic Voicework™ the LoVetri Method, and completed additional training in Lisa Popeil's Voiceworks® Method. In 2016, she earned a position in the prestigious Intern Program of the National Association of Teachers of Singing (NATS), studying under master teacher Jeannette LoVetri. She also holds the honor of having received the 2012 NATS Emerging Leader Award.
As a master class clinician, Dr. Benson has presented for The New York Singing Teachers' Association (NYSTA), for Colorado-Wyoming NATS, and at several universities around the country, including The University of Colorado, Boulder and California State Polytechnic University. She is multi-lingual and specializes in crossover vocal technique, spanning from opera to musical theatre to rock.
Dr. Benson's primary research interest is in contemporary commercial singing. She presented her poster "Sing out! Luisa Miller: Belting for the Crossover Singer" for The Voice Foundation national conference. Her secondary research interest is in the development of collegiate musical theatre curricula. She presented her paper titled "Singing into the Sunset: The Future of Vocal Performance in Higher Education" at the College Music Society national conference. She has also recently presented for NATS, the SETC Symposium, and USITT Southeastern. She is Assistant Professor of Music Theatre at Auburn University, and serves as the Department of Theatre's principal singing instructor and music director.
Last Updated: April 16, 2018