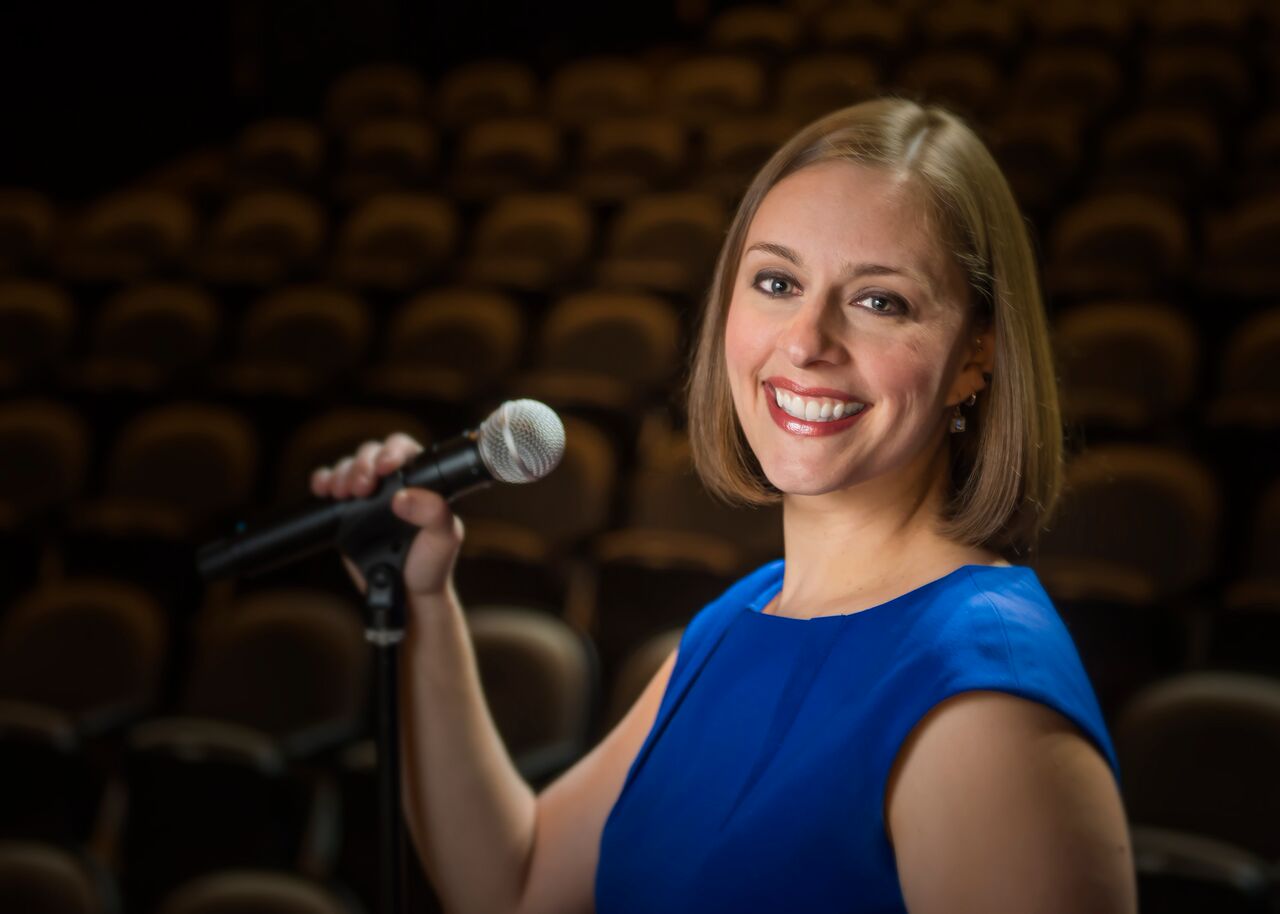 Elizabeth Ann Benson
Associate Professor
211 Telfair Peet Theatre
(334) 844-6748
ebenson1@auburn.edu
Profile
Praised for her "delightful" (The Boston Globe) and "delicately compassionate" (Times Herald Record) singing, Elizabeth Ann Benson is recognized as a dynamic and versatile performer. In her Carnegie Hall début, she created the title role of Lucy by Tom Cipullo, and her performance was acclaimed as "excellent" (The Big City). She has sung leading roles with Loveland Opera Theater, Luminous Thread Productions, and Cabaret Otaku. Favorite roles include Áljana (A Little Princess), Hope (Anything Goes), and Jessie (Mahagonny Songspiel). As a 2015 winner of The American Prize Chicago Musical Theatre Award, she made her solo début at Chicago's Symphony Center. She made her Telfair B. Peet Theatre onstage debut in her 2018 solo cabaret show: Weaving Stories: A Cabaret of Connections, which featured songs drawn from classical art song, musical theatre, and contemporary pop/rock. In 2019, she was a national semi-finalist in the American Prize Art Song competition.
Dr. Benson holds a master of music degree from New England Conservatory, and a doctorate from The City University of New York Graduate. She is the leading scholar on the art songs of Tom Cipullo. Her article "Reclaiming 'Romantic': The Art Songs of Tom Cipullo" is published in The Journal of Singing, and she has presented on Cipullo at conferences for the National Association of Teachers of Singing. She has published research on contemporary voice pedagogy in American Music Teacher and has presented on this topic at conferences for The Voice Foundation, the National Association of Teachers of Singing, the Association for Popular Music Education, and the College Music Society. Her book, Training Contemporary Commercial Singers provides detailed perspectives on the emerging field of CCM voice pedagogy, and analyzes pedagogical trends according to topic (in press, Compton Publishing).
As a master class clinician, Dr. Benson has presented for The New York Singing Teachers' Association (NYSTA), for Colorado-Wyoming NATS, and at several universities and theatres around the country, including The University of Colorado in Boulder and Queensbury Theatre in Houston. She specializes in crossover vocal technique, spanning from opera to musical theatre to rock. She is trained in Somatic Voicework™, the LoVetri Method, Lisa Popeil's Voiceworks® method, and Estill Voice Training®. In 2016, she earned a position in the prestigious Intern Program of the National Association of Teachers of Singing (NATS), studying under master teacher Jeannette LoVetri. She was also honored with the NATS Emerging Leader Award in 2012. At Auburn University, Dr. Benson is the music theatre singing specialist for the Department of Theatre. She teaches applied voice for music theatre majors, and a group course in singing fundamentals for non-majors. Since 2014, she has served as music director or vocal director in over ten theatre productions, including The Integration of Tuskegee High School, The Drowsy Chaperone, Chicago, and Big Fish.
www.elizabethannbenson.com
Last Updated: April 20, 2020