News

|

Articles

|

Auburn graduate and accomplished diplomat discusses her time working in foreign service
Auburn graduate and accomplished diplomat discusses her time working in foreign service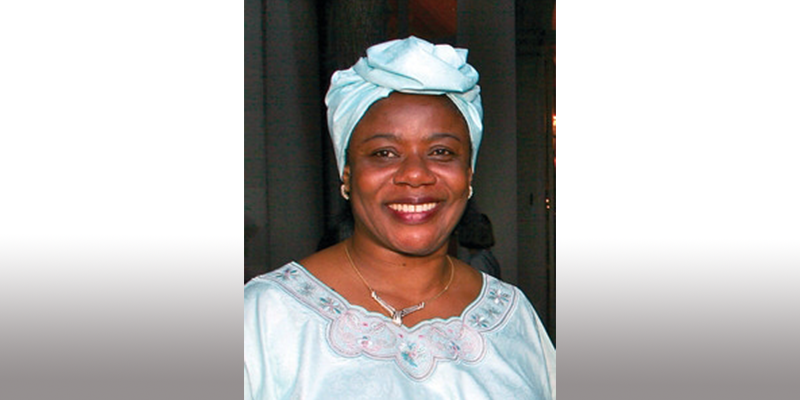 Dr. Faida Mitifu, former Ambassador Extraordinary and Plenipotentiary of the Democratic Republic of Congo (DRC) to the United States, was the keynote speaker at the recent CLA Career Services' Employer Meet and Mingle event held at Pebble Hill.
Mitifu was born in Congo, the eldest of 10 siblings. Her father was an elementary school teacher, and her mother was a homemaker. She studied at an all-girls elementary and secondary school, which she says helped build her confidence and self-esteem. "My parents placed great emphasis on education. My father was particularly keen on my performance in school and wanted me to pursue higher education at a time that didn't really push girls to go further in their education," she said. "Studying at an all-girls school helped me personally, with my confidence and self-esteem, and it better prepared me to compete with my male colleagues at the university. When I look back, I find that it was the stepping stone that propelled me into a male-dominated political and international arena."
Excelling in math and physics, Mitifu completed her undergraduate degree in biochemistry at the National University of Zaire. She fulfilled her other passion, literature, in the United States and graduated from Auburn University with her master's degree in French studies in 1988. She went on to complete her doctoral degree at the University of Georgia where she taught French and francophone literature and culture. During her time teaching, she was active in diaspora organizations, where she advocated for the end of digital censorship in Congo. It was through this advocacy that led the president of Congo to appoint her ambassador to the United States, a position she held for 17 years
During her time as ambassador, Mitifu worked with four secretaries of state, three of them women: Madeleine Albright, Condoleezza Rice, and Hillary Clinton. "When I arrived, there were only 12 of us. By the time I left in 2015, we were at 32, which was a big improvement, yet not enough when you think that in Washington, there are 176 foreign embassies. So, 32 is still a very, very small number," she said.
Her appointment as ambassador came at a crucial time for her country. "As the new leadership sought to move into a new era, a war of invasion coupled with internal strife broke out just two days after my arrival in Washington. So, for me, it was a baptism by fire, where I had to use unconventional methods to face this new crisis in the DRC," Mitifu recalled.
As the issues in Congo were debated in both the U.S. and in the United Nations, Mitifu found herself managing highly complex, bilateral international issues utilizing her human management skills and interpersonal skills. "For many in the DRC, of course, the president had made a big mistake to appoint a woman in the most coveted and most superior position in the world," she explained. "But the president and later his successor believed in my capability to convey the government's vision, and especially my capacity to help reach and strengthen relations between the United States and Democratic Republic of Congo."
After leaving her position as ambassador in 2015, Mitifu founded a consulting firm, FMM Consulting Services LLC, where she promotes investments in Africa. "My company offers political analysis and economic outlooks to corporations and gives strategic advice to international businesses seeking opportunities in Africa," she explained. "We also advise African businesses and government agencies on how to better promote themselves and how to trade with the United States, how to establish a partnership with businesses."
Mitifu said she faced many challenges during her lengthy career, including promoting investment in a country at war. "I had the chance to travel to a total of 39 states, not just promoting opportunities for businesses, but also raising awareness about the situation going on in the DRC, the victimization of the populations in the DRC, the victimization of women in the DRC, the use of minerals as the vehicle to continue the war in the DRC. We had to denounce that, and there were results. I partnered with many non-profit organizations, and we managed to urge Congress to pass an act against conflict minerals, thanks to our efforts."
Although women taking leadership roles in diplomacy remains an unpopular concept in many countries, Mitifu said the good news is more countries are inclined to adapt to the trends of modern diplomacy today, one in which men and women are represented based on merits and standing. "There is no doubt that a feminist foreign policy is key to advancing gender equality internationally. It helps combat gender violence worldwide and promotes its prominence. Women are the backbone of any given society and should be active participants in international affairs."
During her presentation, Mitifu also offered a few tips for students interested in pursuing careers in foreign service and international affairs. "Be curious and willing to increase your knowledge. Learn one or two global languages. And be open-minded about other cultures," she said.
She is also a big proponent of internships. "When I was ambassador, I always had an intern in my office during the summer. You have no idea how much they learned from that experience. I took them with me whenever I went to see members of Congress. It was an opportunity for them to see how their government worked, how they are represented, how they think. Those are experiences that can open a world of opportunities for you."
Tags: International Initiatives Alumni World Languages Literatures and Cultures Interdisciplinary Programs Womens and Gender Studies
Related Articles
---