Michelle Roberts '15 applies Liberal Arts education to rural health research in Appalachia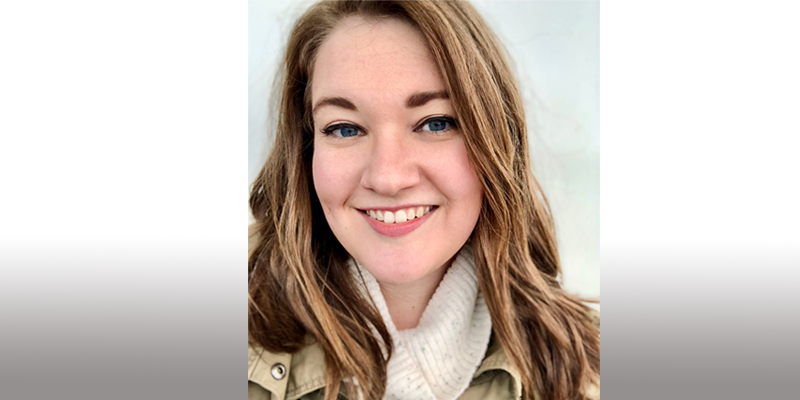 College of Liberal Arts alumna Michelle Roberts double-majored in Anthropology and Political Science with a minor in Spanish while at Auburn. As a PhD student at the University of Kentucky, she's applying all those skills to study health care in rural Appalachia.
Roberts has researched topics including bioarcheology at Auburn, medical anthropology in Argentina and chronic disease in Washington. In the first year of her PhD program in anthropology, she's laying groundwork to study transitional care from hospital to home in rural communities.
"When someone has an injury or acute medical event like a stroke, they're hospitalized in an intensive care unit and get really good, around-the-clock care. It's obviously very stressful for families, but at the same time, they are supported medically in terms of that need," Roberts said. "A very vulnerable time for people is when they're transitioning from hospital to home, especially for folks going home to under-resourced communities and have issues accessing the support they need to recover."
During her current research, Roberts will also apply her political science knowledge to examine institutional forces—including governmental, cultural and medical—that influence communities' health care landscape.
By bringing together the diverse foundation of skills that the Auburn University College of Liberal Arts provided, Roberts hopes to solve problems in novel ways that will improve quality of life for those with health problems.
"I'm interested in that gap in care that a lot of people in medical research are exploring but looking at it from an anthropological perspective," Roberts said. "I would love to follow people from the hospital to their homes to see what's happening, and most medical research isn't set up to do that, but anthropological research could be."
In addition to her anthropological research expertise and political science knowledge, Roberts said many anthropologists speak another language, and her Spanish language skills allowed her to teach while she studied abroad in Spain and conduct research in Argentina while she earned her master's degree at Duke University.
While Roberts continues to study how to improve health care from an anthropological standpoint, she recommends current Auburn students to explore how liberal arts can help them meet their own career or personal goals.
"What I love about anthropology so much, and about social sciences in general, is what they teach you is a different way of thinking about the world and approaching problems," Roberts said. "I would encourage anyone to take a social science class outside of their field, to take them and take them seriously, and think about how you can apply it to your life, community or field of study."
For more information about programs in the College of Liberal Arts, visit here.
Tags: Sociology Anthropology and Social Work Political Science World Languages Literatures and Cultures
Related Articles
---