Following in her father's footsteps: Scottie Manzo, professional flight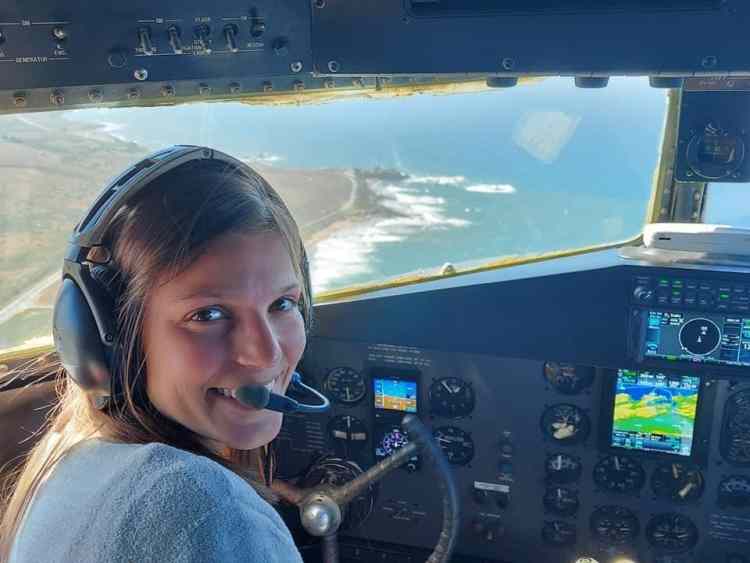 Meet Scottie Manzo. Scottie is a second-generation Auburn Aviation student from Gainesville, GA. She works as a CFII at Auburn and serves as the director of the Striped Wings Ambassadors. Scottie came to Auburn University for professional flight in fall 2017 after being taught how to fly in a 1946 BC-12D Taylorcraft by her grandfather, a retired Navy fighter pilot and retired Delta pilot. Now, Scottie holds a DC-3 SIC type rating, a seaplane rating, and her tailwheel endorsement in addition to her Commercial MEL and SEL certificate.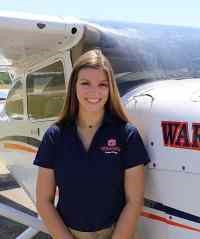 Student Organizations: Striped Wings Ambassadors, WAI War Eagle Chapter, Alpha Delta Pi Sorority
Fun Fact: I studied abroad in Madrid for one summer and am getting a Spanish minor.
Career Aspirations: I am very interested in seeking a career in business aviation because I am drawn to the camaraderie. Biz av will continue to challenge me and maximize my potential through its evolving atmosphere and encouraging tight-knit community.
Why did you choose Auburn? I grew up an Auburn fan, and I also wanted to follow in my dad's footsteps. He graduated from here in 1986 with a degree in aviation management and now flies for American Airlines. Then, when I toured Auburn for the first time, I just knew it was the right place for me. I felt so welcomed by the Auburn Family, and I fell in love with the SEC atmosphere.
Favorite Auburn Memory: The 2020 Auburn vs. UK basketball game. It was the first time that College Game Day came to Auburn for basketball, so we woke up at 4 am to get in line for the game, which wasn't until 5 pm. It was exciting to watch since UK is a competitive team. We ended up winning 75-66!
Favorite Aviation Memory: Going to Oshkosh with the Striped Wings and watching the night air show at Oshkosh off the wingtip of a DC-3. Two summers later, I ended up flying that same DC-3 to Lake Tahoe from Louisiana with my uncle, who is also an Auburn Aviation alumnus.
Biggest Piece of Advice: Savor the moment because it flies by -- no pun intended!
Tags: Students Aviation World Languages Literatures and Cultures
Related Articles
---